Distribution of polymorphism rs693 of ApoB gene in a sample of Colombian Caribbeans
Abstract
Introduction: Several studies have reported that the single nucleotide polymorphism rs693 of Apo lipoprotein B gene is associated with high levels of plasma lipids and high body mass index, which are risk factors for cardiovascular diseases. The distribution of this single nucleotide polymorphism and its association with the phenotype depend on the genetic background of each population.   Objective: To evaluate the distribution of single nucleotide polymorphism rs693 and its association with lipid profile and body mass index in a sample of Colombian Caribbeans.   Methods: 108 non-related adult subjects of both gender were included in this study. Body mass index and lipid profile that included total cholesterol, triglycerides, Low Density Lipoprotein and High Density Lipoprotein were determined. The single nucleotide polymorphism rs693 was determined by Polymerase Chain Reaction/Restriction Fragment Length Polymorphism from genomic DNA followed by digestion with the restriction enzyme XbaI. The chi-square test was used to analyze the genotype distribution of rs693 and the genotype-phenotype association was evaluated through different inheritance model.   Results: The genotype frequencies for single nucleotide polymorphism rs693 were CC (45.0%), TT (16.5%) and CT (38.5%). The allele frequencies were C (64.0%) and T (36.0%). The single nucleotide polymorphism was in Hardy-Weinberg equilibrium in the studied sample. No association of the single nucleotide polymorphism rs693 with lipid profile nor the body mass index was found (p >0.05).   Conclusion: There is no significant association between single nucleotide polymorphism rs693 and body mass index nor lipid profile, in a sample of Colombian Caribbeans.
Authors
Downloads
Download data is not yet available.
Keywords
apolipoprotein B
lipid profile
body mass index
polymorphism
genotyping
References
Roth GA, Huffman MD, Moran AE, Feigin V, Mensah GA, Naghavi M, et al. Global and regional patterns in cardiovascular mortality from 1990 to 2013. Circulation. 2015;132:1667-78. doi: 10.1161/CIRCULATIONAHA.114.008720.
Bolívar-Mejía A, Vesga-Angarita BE. Chapter 19 Burden of cardiovascular disease in Colombia. In: Rodriguez-Morales AJ. Current Topics in Public Health; Intech-Open; 2013. doi:10.5772/53280.
Zalesin KC, Franklin BA, Miller WM, Peterson ED, McCullough PA. Impact of obesity on cardiovascular disease. Med Clin North Am. 2011; 95: 919-37. doi: 10.1016/j.mcna.2011.06.005.
Bray GA, Heisel WE, Afshin A, Jensen MD, Dietz WH, Long M, et al. The Science of obesity management: an Endocrine Society Scientific statement. Endocr Rev. 2018; 39(2):79-132. doi: 10.1210/er.2017-00253.
Tietge UJ. Hyperlipidemia and cardiovascular disease: inflammation, dyslipidemia, and atherosclerosis. Curr Opin Lipidol. 2014; 25(1): 94-5. doi:10.1097/MOL.0000000000000051.
Dyrbus K, Osadnik T, Desperak P, Desperak A, Gasior M, Banach M. Evaluation of dyslipidaemia and the impact of hypolipidemic therapy on prognosis in high and very high risk patients through the Hyperlipidaemia Therapy in Tertiary Cardiological Center (TERCET) Registry. Pharmacol Res. 2018;132:204-210. doi: 10.1016/j.phrs.2017.12.015.
Jacobson TA, Ito MK, Maki KC, Orringer CE, Bays HE, Jones PH, et. al. National Lipid Association recommendations for patient-centered management of dyslipidemia: Part 1- executive summary. J Clin Lipidol. 2014;8(5):473-88. doi: 10.1016/j.jacl.2014.07.007.
NHLBI Obesity Education Initiative Expert Panel on the Identification, Evaluation, and Treatment of Obesity in Adults (US). Clinical guidelines on the identification, evaluation, and treatment of overweight and obesity in adults: The evidence report. Bethesda (MD): National Heart, Lung, and Blood Institute; 1998. Available from: http://www.ncbi.nlm.nih.gov/books/NBK2003/
Benn M. Apolipoprotein B levels, APOB alleles, and risk of ischemic cardiovascular disease in the general population, a review. Atherosclerosis. 2009; 206(1):17-30. doi: 10.1016/j.atherosclerosis.2009.01.004.
Shatwan IM, Winther KH, Ellahi B, Elwood P, Ben-Shlomo Y, Givens I, et al. Association of apolipoprotein E gene polymorphisms with blood lipids and their interaction with dietary factors. Lipids Health Dis. 2018; 17(1): 98. doi: 10.1186/s12944-018-0744-2.
Packard CJ, Demant T, Stewart JP, Bedford D, Caslake MJ, Schwertfeger G, et al. Apolipoprotein B Metabolism and the distribution of VLDL and LDL subfractions. J Lipid Res. 2000; 41(2): 305-18.
Martínez-Oliván J, Arias-Moreno X, Velazquez-Campoy A, Millet O, Sancho J. LDL receptor/lipoprotein recognition: endosomal weakening of ApoB and A poE binding to the convex face of the LR5 repeat. FEBS J. 2014;281(6):1534-46. doi: 10.1111/febs.12721.
Twisk J, Gillian-Daniel DL, Tebon A, Wang L, Barrett PHR, Attie AD. The role of the LDL receptor in apolipoprotein B secretion. J Clin Invest. 2000; 105:521-32.
Blackhart BD, Ludwig EM, Pierotti VR, Caiati L, Onasch MA, Wallis SC, et al. Structure of the human apolipoprotein B gene. J Biol Chem. 1986; 261(33): 15364-67.
Knott TJ, Rall SC Jr, Innerarity TL, Jacobson SF, Urdea MS, Levy-Wilson B, et al. Human apolipoprotein B: Structure of carboxyl- terminal domains, sites of gene expression and chromosomal localization. Science. 1985; 230(4721): 37-43.
Ng TW, Ooi EM, Watts GF, Chan DC, Barrett PH. Genetic determinants of apolipoprotein B-100 kinetics. Curr Opin Lipidol. 2010; 21(2): 141-7. doi: 10.1097/MOL.0b013e3283378e5a.
Li YY. ApoB gene SpIns/Del, XbaI polymorphisms and myocardial infarction: a meta-analysis of 7169 participants. J Cardiovasc Med (Hagerstown). 2014; 15(9): 717-26. doi: 10.2459/JCM.0b013e328364be64.
Gu W, Zhang M, Wen S. Association between the APOB XbaI and EcoRI polymorphisms and lipids in Chinese: a meta-analysis. Lipids Health Dis. 2015; 14: 123. doi: 10.1186/s12944-015-0125-z.
Timirci O, Darendeliler F, Bas F, Arzu EH, Umit Z, Isbir T. Comparison of lipid profiles in relation to APOB EcoRI polymorphism in obese children with hyperlipidemia. In Vivo. 2010;24(1):65-9.
Niu C, Luo Z, Yu L, Yang Y, Chen Y, Luo X, et al. Associations of the ApoB rs693 and rs17240441 polymorphisms with plasma ApoB and lipid levels: a meta-analysis. Lipids Health Dis. 2017; 16(1): 166. doi: 10.1186/s12944-017-0558-7.
Al-Bustan SA, Alnaqeeb MA, Annice BG, Ebrahim GA, Refai TM. Genetic association of APOB polymorphisms with variation in serum lipid profile among the Kuwait population. Lipids Health Dis. 2014;13:157. doi: 10.1186/1476-511X-13-157.
Daneshpour MS, Faam B, Hedayati M, Eshraghi P, Azizi F. ApoB (XbaI) polymorphism and lipid variation in Teharnian population. Eur J Lipid Sci Technol. 2011; 113: 436-40. doi: 10.1002/ejlt.201000346
Scartezini M, Zago MA, Chautar-Freire-Maia EA, Pazin-Filho A, Marin-Neto JA, Hotta JKS, et al. The X-X-/E+E+ genotype of the XbaI/EcoRI polymorphisms of the apolipoprotein B gene as a marker of coronary artery disease in a Brazilian sample. Braz J Med Biol Res. 2003; 36(3): 369-75. doi: 10.1590/S0100-
Zhang L, Zeng Y, Ma M, Yang Q, Hu Z, Du X. Association study Between C7673T polymorphism in apolipoprotein B gene and cerebral infarction with family history in a Chinese population. Neurol India. 2009; 57(5): 584-8. doi: 10.4103/0028-3886.57805.
Turner PR, Talmud PJ, Visvikis S, Ehnholm C, Tiret L. DNA polymorphisms of the apoprotein B gene are altered plasma lipoprotein associated with concentrations but not with perceived risk of cardiovascular disease: European Atherosclerosis Research Study. Atherosclerosis. 1995; 116(2): 221-34. doi: 10.1016/0021-9150(94)05550-3
Srivastava N, Prakash J, Srivastava A, Agarwal CG, Pant DC, Mittal B. Association of apolipoprotein B gene polymorphism XbaI and lipid profile in northern Indian obese. Indian J Hum Genet. 2013; 19(1): 26-31. doi: 10.4103/0971-6866.112880.
Bedoya G, Montoya P, García J, Soto I, Bourgeois S, Carvajal L, et al. Admixture dynamics in Hispanics: A shift in the nuclear genetic ancestry of a South American population isolate. PNAS. 2006; 103: 7234-9. doi: 10.1073/pnas.0508716103
Carvajal-Carmona LG, Soto ID, Pineda N, Ortiz-Barrientos D, Duque C, Ospina-Duque J, et al. Strong Amerind/Caucasoid gender bias and evidence of a contribution sephardic among the founders of a population in North West Colombia. Am J Hum Genet. 2000; 67: 1287-95. doi: 10.1016/S0002-9297(07)62956-5
Loango N, B Restrepo Torres AL, Landázuri P. Plasma lipids and XbaI polymorphism on apob-100 gene in a group of children and their parents. Rev Invest Univ Quíndio. 2010; 20:179-86.
Excoffier L, Laval G, Schneider S. Arlequin see. 3.0: an integrated software package for population genetics data analysis. Evol Bioinform Online. 2005; 1: 47-50.
Gallegos-Arreola MP, Valdez Y, Zúñiga-Corona M, Figuera LE, Arnaud-López L, Robles-Cervantes JA, et al. Association between the Xba I polymorphism of APOB gene and plasma lipid level in Mexican patients with coronary artery disease. Asia Pac J Clin Nutr. 2012; 21(2): 312-8.
Delghandi M, Thangarajah R, Nilsen M, Grimsgaard S, Bønaa KH, Tonstad S, et al. DNA polymorphisms of the apolipoprotein B gene (XbaI, EcoRI, and MspI RFLPs) in Norwegians at risk of atherosclerosis and healthy controls. Acta Cardiol. 1999; 54: 215-25.
Horvath A, Chorbov V, Zaharova B, Ganev V. Five polymorphisms of the apolipoprotein B gene in healthy Bulgarians. Hum Biol. 2003; 75: 69-80. doi: 10.1353/hub.2003.0022
De Benedictis G, Leone O, Falcone E, Rose G, Brancati C, Carotenuto L. RFLPs of the Apo B gene: comparative study between Greeks and southern Italian peoples. Hum Biol. 1993; 65(3): 401-11.
Series JJ, Gaffney D, Packard CJ, Shepherd J. Frequency of the XbaI, EcoRI, PvuII and MspI polymorphisms of the apolipoprotein B gene in relation to hypercholesterolemia in the general population. Clin Chim Acta. 1993; 215: 89-98. doi: 10.1016/0009-8981(93)90252-Y
Zaman MM, Ikemoto S, Yoshiike N, Date C, Yokoyama T, Tanaka H. Association of apolipoprotein genetic polymorphisms with plasma cholesterol in a Japanese rural population: The Shibata study. Arterioscler Thromb Vasc Biol. 1997;17(12): 3495-504. Doi: 10.1161/01.ATV.17.12.3495
Liu YL, Zhang YB, Li Y, Ma RL, Cai WW, Lin-Jiang L, et al. Correlation between the Xba I polymorphism of apoB gene and serum lipid profiles in Li ethnic group. Asian Pac J Trop Med. 2014; 7(1): 63-6. doi: 10.1016/S1995-7645(13)60193-5.
Tsunoda K, Harihara S, Tanabe Y, Dashnyam B. Polymorphism of the apolipoprotein B gene and association with plasma lipid and lipoprotein levels in the Mongolian Buryat. Biochem Genet. 2012; 50(3-4): 249-68. doi: 10.1007/s10528-011-9468-y.
Gajra B, Candlish JK, Heng CK, Mak JW, Saha N. Genotype associations among seven apolipoprotein B polymorphisms in a population of Orang Asli of western Malaysia. Hum Biol. 1997; 69(5): 629-40.
Kodogo V, Zhou DT, Oektedalen O, Duri K, Stray-Pedersen B, Gomo E. Apolipoprotein B Gene Polymorphisms and Dyslipidemia in HIV Infected Adult Zimbabweans. Open AIDS J. 2016; 10: 190-198. 10.2174/1874613601610010190
Anderson JL, Bunker CH, Aston CE, Kamboh MI. Relationship of two apolipoprotein B polymorphisms with serum lipoprotein and lipid levels in African blacks. Hum Biol. 1997; 69: 793-807.
Kallel A, Jemaa R, Feki M, El Asmi M, Souissi M, Sanhaji H, et al. XbaI polymorphism of apolipoprotein B gene in a Tunisian population: alleles frequencies and relationship with plasma lipid parameters. Ann Biol Clin (Paris). 2007; 65(3): 265-70. doi: 10.1684/abc.2007.0127
Rodas C, Gelvez N, Keyeux G. Mitochondrial DNA studies show asymmetrical Amerindian admixture in Afro-Colombian and Mestizo populations. Hum Biol. 2003; 75: 13-30. doi: 10.1353/hub.2003.0026
Rojas W, Parra MV, Campo O, Caro MA, Lopera JG, Arias W, et al. Genetic make-up and structure of Colombian populations by means of uniparental and biparental DNA markers. Am J Phys Anthropol. 2010; 143: 13-20. doi: 10.1002/ajpa.21270.
Misra A, Nishanth S, Pasha ST, Pandey RM, Sethi P, Rawat DS. Relationship of Xba1 and EcoR1 polymorphisms of apolipoprotein-B gene to dyslipidemia and obesity in Asian Indians in North India. Indian Heart J. 2001; 53(2): 177-83.
Bogari NM, Azza M, Abdel-Latif AM, Hassan MA, Fawzy A. Apolipoprotein B (XbaI) allele frequencies in an egyptian population: impact on blood lipids. Int J Med Biol Res. 2014; 5(2): 3981-7.
Hu P, Qin YH, Jing CX, Lu L, Hu B, Du PF. Effect of apolipoprotein B polymorphism on body mass index, serum protein and lipid profiles in children of Guangxi, China. Ann Hum Biol. 2009; 36(4): 411-20. doi: 10.1080/03014460902882475.
Bohn M, Bakken A, Erikssen J, Berg K. XbaI polymorphism in DNA at the apolipoprotein B locus is associated with myocardial infarction (MI). Clin Genet. 1993; 44(5): 241-8. Doi: 10.1111/j.1399-0004.1993.tb03890.x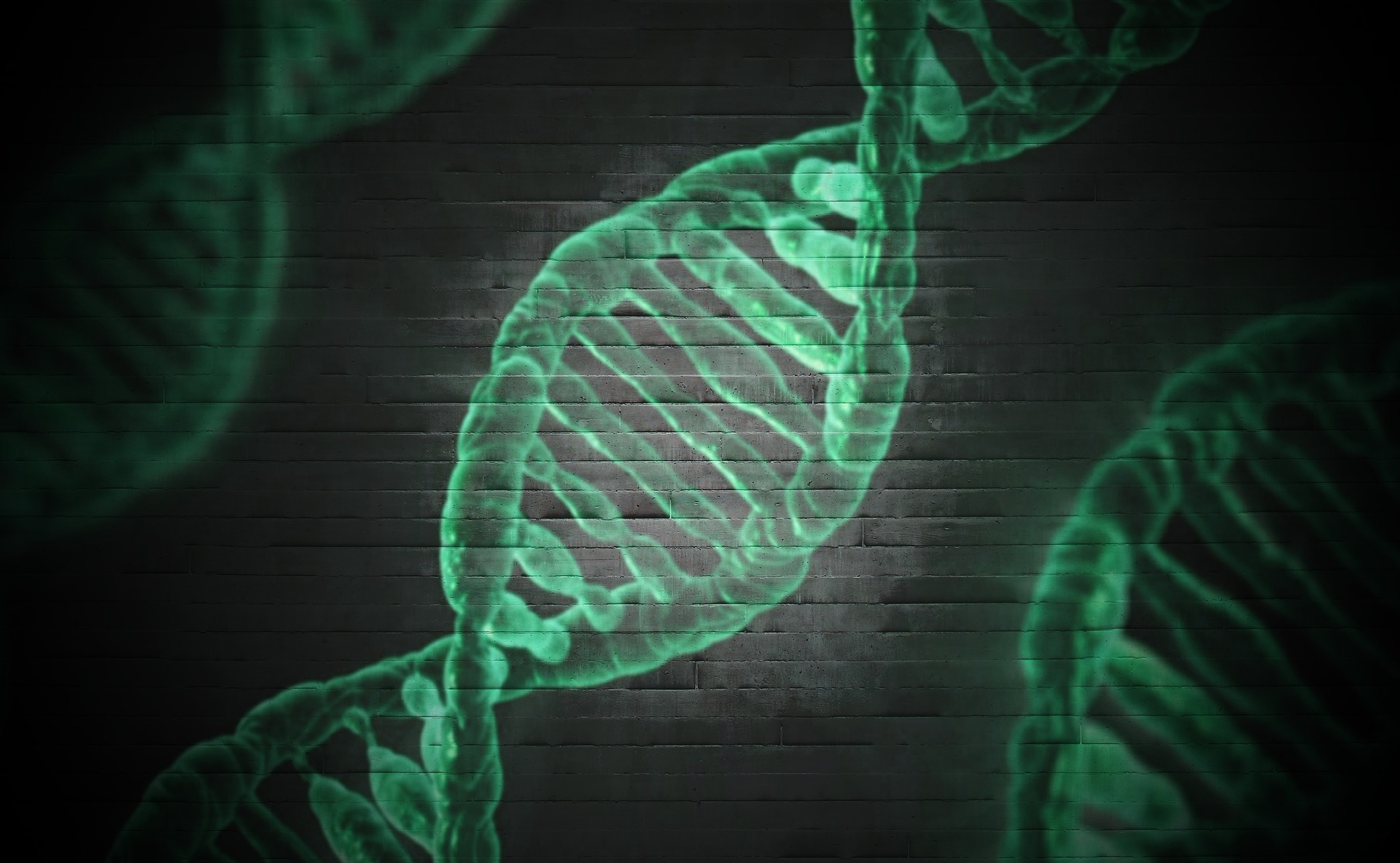 | 72 |
Section
Original Articles
Copyright (c) 2019 Universidad del Valle
This work is licensed under a Creative Commons Attribution-NonCommercial 4.0 International License.
The copy rights of the articles published in Colombia Médica belong to the Universidad del Valle-Facultad de Salud. The contents of the articles that appear in the Journal are exclusively the responsibility of the authors and do not necessarily reflect the opinions of the Editorial Committee of the Journal. It is allowed to reproduce the material published in Colombia Médica without prior authorization for non-commercial use