Hybrid trauma service: on the leading edge of damage control
Abstract
Trauma damage control seeks to limit life-threatening bleeding. Sequential diagnostic and therapeutic approaches are the current standard. Hybrid Room have reduced hemostasis time by integrating different specialties and technologies. Hybrid Rooms seek to control bleeding in an operating room equipped with specialized personnel and advanced technology including angiography, tomography, eFAST, radiography, endoscopy, infusers, cell retrievers, REBOA, etc. Trauma Hybrid Service is a concept that describes a vertical work scheme that begins with the activation of Trauma Code when admitting a severely injured patient, initiating a continuous resuscitation process led by the trauma surgeon who guides transfer to imaging, angiography and surgery rooms according to the patient's condition and the need for specific interventions. Hybrid rooms integrate different diagnostic and therapeutic tools in one same room, reducing the attention time and increasing all interventions effectiveness.
Authors
Downloads
Download data is not yet available.
Keywords
Hybrid Operating Rooms
Damage Control, Surgery
Angiography
Tomography
Trauma Centers
Balloon Occlusion
Delivery of Health Care
Endovascular Procedures
References
Kirkpatrick AW, D'Amours SK. The RAPTOR: Resuscitation with angiography, percutaneous techniques and operative repair. Transforming the discipline of trauma surgery. Can J Surg. 2011;54(5).
Kirkpatrick AW, Vis C, Dubé M, Biesbroek S, Ball CG, Laberge J, et al. The evolution of a purpose designed hybrid trauma operating room from the trauma service perspective: The RAPTOR (resuscitation with angiography percutaneous treatments and operative resuscitations). Injury. 2014;45(9):1413-21. https://doi.org/10.1016/j.injury.2014.01.021
Fang JF, Shih LY, Wong YC, Lin BC, Hsu YP. Angioembolization and laparotomy for patients with concomitant pelvic arterial hemorrhage and blunt abdominal trauma. Langenbeck's Arch Surg. 2011;396(2):243-50. https://doi.org/10.1007/s00423-010-0728-9
Tatum D, Duchesne J, Pereira B, Cotton B, Khan M, Brenner M, et al. Time to Hemorrhage Control in a Hybrid ER System. Shock. 2020;Publish Ah. https://doi.org/10.1097/SHK.0000000000001539
Eastridge BJ, Starr A, Minei JP, O'Keefe GE, Scalea TM. The importance of fracture pattern in guiding therapeutic decision-making in patients with hemorrhagic shock and pelvic ring disruptions. J Trauma - Inj Infect Crit Care. 2002;53(3):446-50. https://doi.org/10.1097/00005373-200209000-00009
Kim SH, Song S, Cho HS, Park CY. Hybrid approach for treatment of multiple traumatic injuries of the heart, aorta, and abdominal organs. Korean J Thorac Cardiovasc Surg. 2019;52(5):372-5.
https://doi.org/10.5090/kjtcs.2019.52.5.372
Sabbagh CN, Chowdhury MM, Durrani A, Van Rensburg L, Koo B, Coughlin PA. A Novel Combined Hybrid Approach to Enable Revascularisation of a Trauma-Induced Subclavian Artery Injury. EJVES Short Reports. 2016;32:18-20. https://doi.org/10.1016/j.ejvssr.2016.03.006
Eia U. DE Alta Complejidad Modalidad : Exploratorio Maria Paz Echeverri Ramírez Jessica Osorno Valencia Trabajo de grado para optar al título de Ingeniera Biomédica Javier Camacho Cogollo , Ing , MSc . 2016;1-133.
Quirófano híbrido [Internet]. [cited 2020 Jul 29]. Available from: https://www.getinge.com/es/soluciones/departamentos-hospitalarios/quirófano-híbrido/
Ito K, Nagao T, Nakazawa K, Kato A, Chiba H, Kondo H, et al. Simultaneous damage control surgery and endovascular procedures for patients with blunt trauma in the hybrid emergency room system: New multidisciplinary trauma team building. J Trauma Acute Care Surg. 2019;86(1):160-2. https://doi.org/10.1097/TA.0000000000002083
Murai Y, Matsumoto S, Egawa T, Funabiki T, Shimogawara T. Hybrid emergency room management of a ruptured abdominal aortic aneurysm. J Vasc Surg cases Innov Tech [Internet]. 2020 Dec 28;7(1):21-5. Available from: https://pubmed.ncbi.nlm.nih.gov/33665526 https://doi.org/10.1016/j.jvscit.2020.12.006
Jang JY, Oh J, Shim H, Kim S, Jung PY, Kim S, et al. The need for a rapid transfer to a hybrid operating theatre: Do we lose benefit with poor efficiency? Injury. 2020;(xxxx):5-11. https://doi.org/10.1016/j.injury.2020.04.029
Richter PH, Yarboro S, Kraus M, Gebhard F. One year orthopaedic trauma experience using an advanced interdisciplinary hybrid operating room. Injury. 2015;46:S129-34. https://doi.org/10.1016/S0020-1383(15)30032-2
Traub J, Stefan P, Heining SM, Sielhorst T, Riquarts C, Euler E, et al. Hybrid navigation interface for orthopedic and trauma surgery. Lect Notes Comput Sci (including Subser Lect Notes Artif Intell Lect Notes Bioinformatics). 2006;4190 LNCS:373-80. https://doi.org/10.1007/11866565_46
JA-HERS F members. The hybrid emergency room system: a novel trauma evaluation and care system created in Japan. Acute Med Surg. 2019;6:247-51.
Kinoshita T, Yamakawa K, Matsuda H, Yoshikawa Y, Wada D, Hamasaki T, et al. The Survival Benefit of a Novel Trauma Workflow that Includes Immediate Whole-body Computed Tomography, Surgery, and Interventional Radiology, All in One Trauma Resuscitation Room: A Retrospective Historical Control Study. Ann Surg. 2019;269(2):370-6. https://doi.org/10.1097/SLA.0000000000002527
Kataoka Y, Minehara H, Kashimi F, Hanajima T, Yamaya T, Nishimaki H, et al. Hybrid treatment combining emergency surgery and intraoperative interventional radiology for severe trauma. Injury. 2016;47(1):59-63. https://doi.org/10.1016/j.injury.2015.09.022
Darrabie MD, Croft CA, Brakenridge SC, Mohr AM, Rosenthal MA, Mercier NR, et al. Resuscitative Endovascular Balloon Occlusion of the Aorta: Implementation and Preliminary Results at an Academic Level I Trauma Center. J Am Coll Surg. 2018;227(1):127-33. https://doi.org/10.1016/j.jamcollsurg.2018.03.042
Thorson CM, Ryan ML, Otero CA, Vu T, Borja MJ, Jose J, et al. Operating room or angiography suite for hemodynamically unstable pelvic fractures? J Trauma Acute Care Surg. 2012;72(2):364-72. https://doi.org/10.1097/TA.0b013e318243da10
Kinoshita T, Moriwaki K, Hanaki N, Kitamura T, Yamakawa K, Fukuda T, et al. Cost-effectiveness of a hybrid emergency room system for severe trauma: a health technology assessment from the perspective of the third-party payer in Japan. World J Emerg Surg [Internet]. 2021;16(1):2. https://doi.org/10.1186/s13017-020-00344-x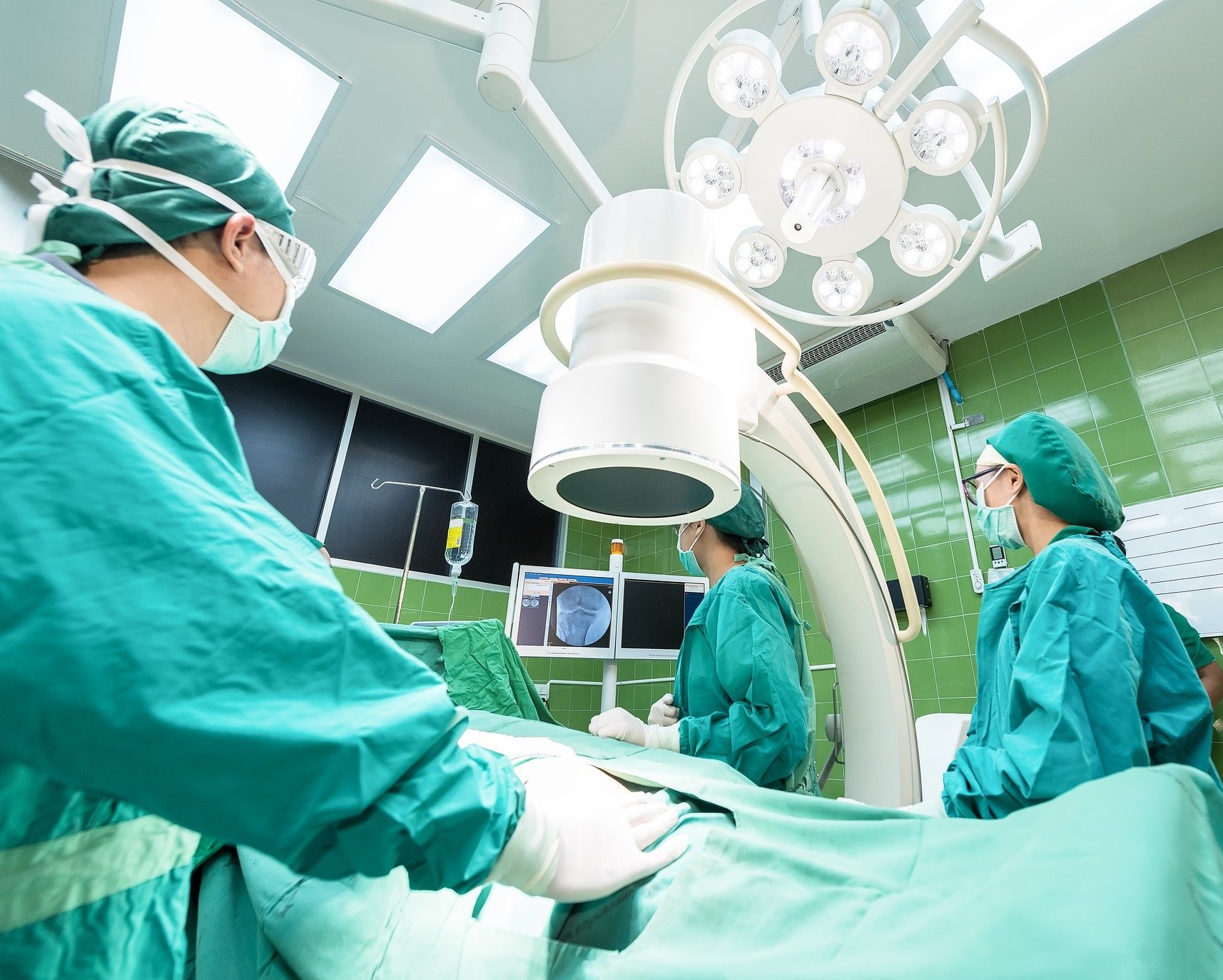 | 1164 |
How to Cite
Palacios-Rodríguez, H., Hiroe, N., Guzmán-Rodríguez, M., Caicedo, Y., Saldarriaga, L., Ordoñez, C. A., & Funabiki, T. (2021). Hybrid trauma service: on the leading edge of damage control. Colombia Médica, 52(2), e4014686. https://doi.org/10.25100/cm.v52i2.4686
The copy rights of the articles published in Colombia Médica belong to the Universidad del Valle. The contents of the articles that appear in the Journal are exclusively the responsibility of the authors and do not necessarily reflect the opinions of the Editorial Committee of the Journal. It is allowed to reproduce the material published in Colombia Médica without prior authorization for non-commercial use