BRCA1 and BRCA2 mutations in breast and ovarian cancer families from south west Colombia
Abstract
Introduction:
Breast cancer is the most common neoplasia of women from all over the world especially women from Colombia. 5%­10% of all cases are caused by hereditary factors, 25% of those cases have mutations in the BRCA1/BRCA2 genes.
Objective:
The purpose of this study was to identify the mutations associated with the risk of familial breast and/or ovarian cancer in a population of Colombian pacific.
Methods:
58 high-risk breast and/or ovarian cancer families and 20 controls were screened for germline mutations in BRCA1 and BRCA2, by Single Strand Conformation Polymorphism (SSCP) and sequencing.
Results:
Four families (6.9%) were found to carry BRCA1 mutations and eight families (13.8%) had mutations in BRCA2. In BRCA1, we found three Variants of Uncertain Significance (VUS), of which we concluded, using in silico tools, that c.81­12C>G and c.3119G>A (p.Ser1040Asn) are probably deleterious, and c.3083G>A (p.Arg1028His) is probably neutral. In BRCA2, we found three variants of uncertain significance: two were previously described and one novel mutation. Using in silico analysis, we concluded that c.865A>G (p.Asn289Asp) and c.6427T>C (p.Ser2143Pro) are probably deleterious and c.125A>G (p.Tyr42Cys) is probably neutral. Only one of them has previously been reported in Colombia. We also identified 13 polymorphisms (4 in BRCA1 and 9 in BRCA2), two of them are associated with a moderate increase in breast cancer risk (BRCA2 c.1114A>C and c.8755­66T>C).
Conclusion:
According to our results, the Colombian pacific population presents diverse mutational spectrum for BRCA genes that differs from the findings in other regions in the country.
Authors
Laura Cifuentes-C

Human Molecular Genetics Lab, Departamento de Biología, Universidad del Valle

https://orcid.org/0000-0001-7013-1952

Ana Lucia Rivera-Herrera

Human Molecular Genetics Lab, Departamento de Biología, Universidad del Valle

Guillermo Barreto

Human Molecular Genetics Lab, Departamento de Biología, Universidad del Valle

https://orcid.org/0000-0003-2568-2629
Downloads
Download data is not yet available.
Keywords
Hereditary Breast and Ovarian Cancer Syndrome
BRCA1
BRCA2
Germ-line mutations
Colombia
References
Ferlay J, Soerjomataram I, Ervik M, Dikshit R, Eser S, Mathers C, Rebelo M et al GLOBOCAN 2012 v1.0, Cancer Incidence and Mortality Worldwide: IARC CancerBase No. 11 [Internet]. Lyon, France: International Agency for Research on Cancer. 2013 [Cited September 2014]. Available from: http://globocan.iarc.fr.
Bravo LE, Collazos T, Collazos P, García LS, Correa P. Trends of cancer incidence and mortality in Cali, Colombia 50 years' experience. Colom Med. 2012;43:246-255
Miki Y, Swensen J, Shattuck-eidens D, Futreal PA, Tavtigian S, Liu Q, et al. Candidate Ovarian and Breast Susceptibility Gene for the Cancer. Science. 1994;266:1–7.
Wooster R, Bignell G, Lancaster J, Swift S, Seal S, Mangion J, et al. Identification of the breast cancer susceptibility gene BRCA2. Nature. 1995;378:789–792
Barnes DR, Antoniou AC. Unravelling modifiers of breast and ovarian cancer risk for BRCA1 and BRCA2 mutation carriers : update on genetic modifiers. J Intern Med. 2012;271:331–43. doi: 10.1111/j.1365-2796.2011.02502.x
Thacker J. The RAD51 gene family, genetic instability and cancer. Cancer Lett. 2005;219(2):125-35.
Levy-Lahad E, Lahad A, Eisenberg SA. Single nucleotide polymorphism in the RAD51 gene modifies cancer risk in BRCA2 but not BRCA1 carriers. Proc Natl Acad Sci USA. 2001;98(6):3232-3236.
Didraga MA, van Beers EH, Joosse SA Brandwijk KI, Oldenburg RA, Wessels LF, et al. A non-BRCA1/2 hereditary breast cancer sub-group defined by aCGH profiling of genetically related patients. Breast Cancer Res Treat. 2011;130(2):425-36. doi: 10.1007/s10549-011-1357-x.
Balmaña J, Díez O, Rubio IT, Cardoso F. BRCA in breast cancer: ESMO Clinical Practice Guidelines. Ann Oncol. 2011; 22(Suppl 6):31-34. doi: 10.1093/annonc/mdr373.
Ashton-prolla P, Vargas FR. Prevalence and impact of founder mutations in hereditary breast cancer in Latin America. Genet Mol Biol. 2014;1 (suppl):234–40.
Rojas W, Parra MV, Campo O, Caro MA, Lopera JG, Arias W, et al. Genetic make up and structure of Colombian populations by means of uniparental and biparental DNA markers. Am J Phys Anthropol. 2010;143(1):13–20.
Torres D, Rashid MU, Gil F, Umana A, Ramelli G, Robledo JF, et al. High proportion of BRCA1/2 founder mutations in Hispanic breast/ovarian cancer families from Colombia. Breast Cancer Res Treat [Internet]. 2007;103(2):225–32. Available from: http://www.ncbi.nlm.nih.gov/pubmed/17080309
Sanabria MC, Muñoz G, Vargas CI. Análisis de las mutaciones más frecuentes del gen BRCA1 (185delAG y 5382insC) en mujeres con cáncer de mama en. Biomedica. 2009;29:61–72
Torres D, Umaña A, Robledo JF, Caicedo JJ, Quintero E, Orozco A, et al. Estudio de factores genéticos para cáncer de mama en Colombia. Univ Medica. 2009;50(3):297–301.
Rodríguez AO, Llacuachaqui M, Pardo GG, Royer R, Larson G, Weitzel JN, et al. BRCA1 and BRCA2 mutations among ovarian cancer patients from Colombia. Gynecol Oncol [Internet]. Elsevier Inc.; 2012 Feb [cited 2014 Aug 28];124(2):236–43. Available from: http://www.ncbi.nlm.nih.gov/pubmed/22044689
Hernández JEL, Llacuachaqui M, Palacio GV, Figueroa JD, Madrid J, Lema M, et al. Prevalence of BRCA1 and BRCA2 mutations in unselected breast cancer patients from medellín, Colombia. Hered Cancer Clin Pract [Internet]. 2014 Jan [cited 2014 Sep 16];12(1):11. Available from: http://www.pubmedcentral.nih.gov/articlerender.fcgi?artid=3998735&tool=pmcentrez&rendertype=abstract
Miller SA, Dykes DD, Polesky HF. A simple salting out procedure for extracting DNA from human nucleated cells. Nucleic Acids Res. 1988;16:1215.
Barker D. Direct Genomic Multiplex PCR for BRCA1 and Application to Mutation Detection by Single-Strand Conformation and Heteroduplex Analysis. Hum Mutat. 2000;16:334– 344.
Orita M, Iwahana H, Kanazawat H, Hayashi K, Sekiya T. Detection of polymorphisms of human DNA by gel electrophoresis as single-strand conformation polymorphisms. Proc Natl Acad Sci USA. 1989;86: 2766-2770.
Naranjo J, Posso A, Cárdenas H, Muñoz JE. Detección de la variantes alélicas de la kappa caseína en bovinos hartón del Valle. Rev Acta Agronóm. 2007;56:43-47.
Théry JC, Krieger S, Gaildrat P, Révillion F, Buisine M-P, Killian A, et al. Contribution of bioinformatics predictions and functional splicing assays to the interpretation of unclassified variants of the BRCA genes. Eur J Hum Genet [Internet]. 2011;19(10):1052–8. Available from: http://www.pubmedcentral.nih.gov/articlerender.fcgi?artid=3190263&tool=pmcentrez&rendertype=abstract
Determinação de mutações e polimorfismos nos genes BRCA1 e BRCA2 em pacientes com câncer de mama com indicação para teste genético [Dissertation]. [São Pablo]:Universidad de Sao Pablo. 2011. 215p. Portuguese
Solano A, Aceto G, Delettieres D, Veschi S, Neuman M, Alonso E, et al. BRCA1 And BRCA2 analysis of Argentinean breast/ovarian cancer patients selected for age and family history highlights a role for novel mutations of putative south-American origin. Springerplus [Internet]. 2012 [cited 2013 Jul 17];1(1):20. Available from: http://www.springerplus.com/content/1/1/20
Lara K, Consigliere N, Pérez J, Porco A. BRCA1 and BRCA2 mutations in breast cancer patients from Venezuela. Biol Res [Internet]. 2012 Jan;45(2):117–30. Available from: http://www.ncbi.nlm.nih.gov/pubmed/23096355
Ruiz-Flores P, Sinilnikova OM, Badzioch M, Calderon-Garcidueñas a L, Chopin S, Fabrice O, et al. BRCA1 and BRCA2 mutation analysis of early-onset and familial breast cancer cases in Mexico. Hum Mutat [Internet]. 2002 Dec [cited 2013 Jul 17];20(6):474–5. Available from: http://www.ncbi.nlm.nih.gov/pubmed/12442275
Dufloth R M, Carvalho S, Heinrich J K, Shinzato J Y, dos Santos C C, Zeferino L C. Analysis of BRCA1 and BRCA2 mutations in Brazilian breast cancer patients with positive family history. Sao Paulo Med J. 2005;123:192-7.
Salas A, Acosta A, Alvarez-Iglesias V, Cerezo M, Phillips C, Lareu M V, et al. The mtDNA Ancestry of Admixed Colombian Populations. Am. J. Hum. Biol. 2008; 20: 584–591. http://onlinelibrary.wiley.com/doi/10.1002/ajhb.20783/abstract
Tommasi S, Pilato B, Pinto R, Monaco A, Bruno M, Campana M, et al. Molecular and in silico analysis of BRCA1 and BRCA2 variants. Mutat Res - Fundam Mol Mech Mutagen. 2008;644(1-2):64–70. doi: 10.1016/j.mrfmmm.2008.07.005.
Mondal G, Rowley M, Guidugli L, Wu J, Pankratz VS, Couch FJ. BRCA2 Localization to the Midbody by Filamin A Regulates CEP55 Signaling and Completion of Cytokinesis. Dev Cell. 2012;23(1):137–52.
Agromayor M, Martin-Serrano J. Knowing when to cut and run: Mechanisms that control cytokinetic abscission. Trends Cell Biol [Internet]. Elsevier Ltd; 2013;23(9):433–41. Available from: http://dx.doi.org/10.1016/j.tcb.2013.04.006
Seymour I J, Casadei S, Zampiga V, Rosato S, Danesi R, Falcini F, et al. Disease family history and modification of breast cancer risk in common BRCA2 variants. Oncol. Rep. 2008;19(3):783–6.
Goldgar D E, Easton D F, Deffenbaugh A M, Monteiro ANA, Tavtigian S V, Couch FJ. Integrated Evaluation of DNA Sequence Variants of Unknown Clinical Significance: Application to. Genet Epidemiol. 2004;535–44.
Wu K, Hinson S R, Ohashi A, Farrugia D, Wendt P, Tavtigian S V, et al. Functional Evaluation and Cancer Risk Assessment of BRCA2 Unclassified Variants. Cancer Res. 2005;65(2):417–426.
Kuznetsov S G, Liu P, Sharan S K. Mouse embryonic stem cell-based functional assay to evaluate mutations in BRCA2. Nat Med. 2008;14(8):875-81.
Scully R, Chen J, Plug A, Xiao Y, Weaver D, Feunteun J, et al. Association of BRCA1 with Rad51 in mitotic and meiotic cells. Cell. 1997;88(2):265–75.
Caestecker KW, Van de Walle GR. The role of BRCA1 in DNA double-strand repair: Past and present. Exp Cell Res [Internet]. Elsevier; 2013;319(5):575–87. Available from: http://dx.doi.org/10.1016/j.yexcr.2012.11.013
Durocher F, Shattuck-eidens D, Mcclure M, Labrie F, Skolnick MH, Goldgar DE, et al. Comparison of BRCA1 polymorphisms, rare sequence variants and/or missense mutations in unaffected and breast/ovarian cancer populations. Hum Mol Genet. 1996;5(6):835–42.
Arnold N, Peper H, Bandick K, Kreikemeier M, Karow D, Teegen B, et al. Establishing a control population to screen for the occurrence of nineteen unclassified variants in the BRCA1 gene by denaturing high-performance liquid chromatography. J Chromatogr B Analyt Technol Biomed Life Sci. 2002;782(1-2):99-104. doi: 10.1016/S1570-0232(02)00696-7.
De La Hoya M, Diaz-Rubio E, Calde T. Denaturing gradient gel electrophoresis-based analysis of loss of heterozygosity distinguishes nonobvious, deleterious BRCA1 variants from nonpathogenic polymorphisms. Clin Chem. 1999;45(11):2028-30
Infante M, Duran M, Esteban-Cardeñosa E, Miner C, Velasco E. High proportion of novel mutations of BRCA1 and BRCA2 in breast/ovarian cancer patients from Castilla-León (central Spain). J. Hum. Genet. 2006;51:611-617. doi: 10.1007/s10038-006-0404-7.
Claes K, Poppe B, Coene I, Paepe AD, Messiaen L. BRCA1 and BRCA2 germline mutation spectrum and frequencies in Belgian breast/ovarian cancer families. Br. J. Cancer. 2004;90(6):1244-51. doi: 10.1038/sj.bjc.6601656.
Tavtigian S V, Deffenbaugh A M, Yin L, Judkins T, Scholl T, Samollow PB, et al. Comprehensive statistical study of 452 BRCA1 missense substitutions with classification of eight recurrent substitutions as neutral. J Med Genet [Internet]. 2006;43(4):295–305. Available from: http://www.pubmedcentral.nih.gov/articlerender.fcgi?artid=2563222&tool=pmcentrez&rendertype=abstract
Abkevich V, Zharkikh A, Deffenbaugh A M, Frank D, Chen Y, Shattuck D, et al. Analysis of missense variation in human BRCA1 in the context of interspecific sequence variation. J Med Genet 2004;41:492-507. doi: 10.1136/jmg.2003.015867.
Teare MD, Cox A, Shorto J, Anderson C, Bishop DT, Cannings C. Heterozygote excess is repeatedly observed in females at the BRCA2 locus N372H. J Med Genet. 2004;41(7):523–528. doi:10.1136/jmg.2003.017293
Wen-Qiong X, Yong-Qiao H, Jin-Hong Z, Jian-Qun M, Jing H, Wei-Hua J. Association of BRCA2 N372H polymorphism with cancer susceptibility: A comprehensive review and meta-analysis. Sci. Rep. 2014;4:6791 http://www.nature.com/articles/srep06791
Kawahara M, Sakayori M, Shiraishi K, Nomizu T, Takeda M, Abe R. Identification and evaluation of 55 genetic variations in the BRCA1 and the BRCA2 genes of patients from 50 Japanese breast cancer families. J. Hum. Genet. 2004;49(7):391-5. doi: 10.1007/s10038-004-0160-5.
Avila S, Briceño I, Gomez A. Genetic population analysis of 17 Y-chromosomal STRs in three states (Valle del Cauca, Cauca and Nariño) from Southwestern Colombia. J Forensic Leg Med. 2009;16:204–211. doi:10.1016/j.jflm.2008.12.002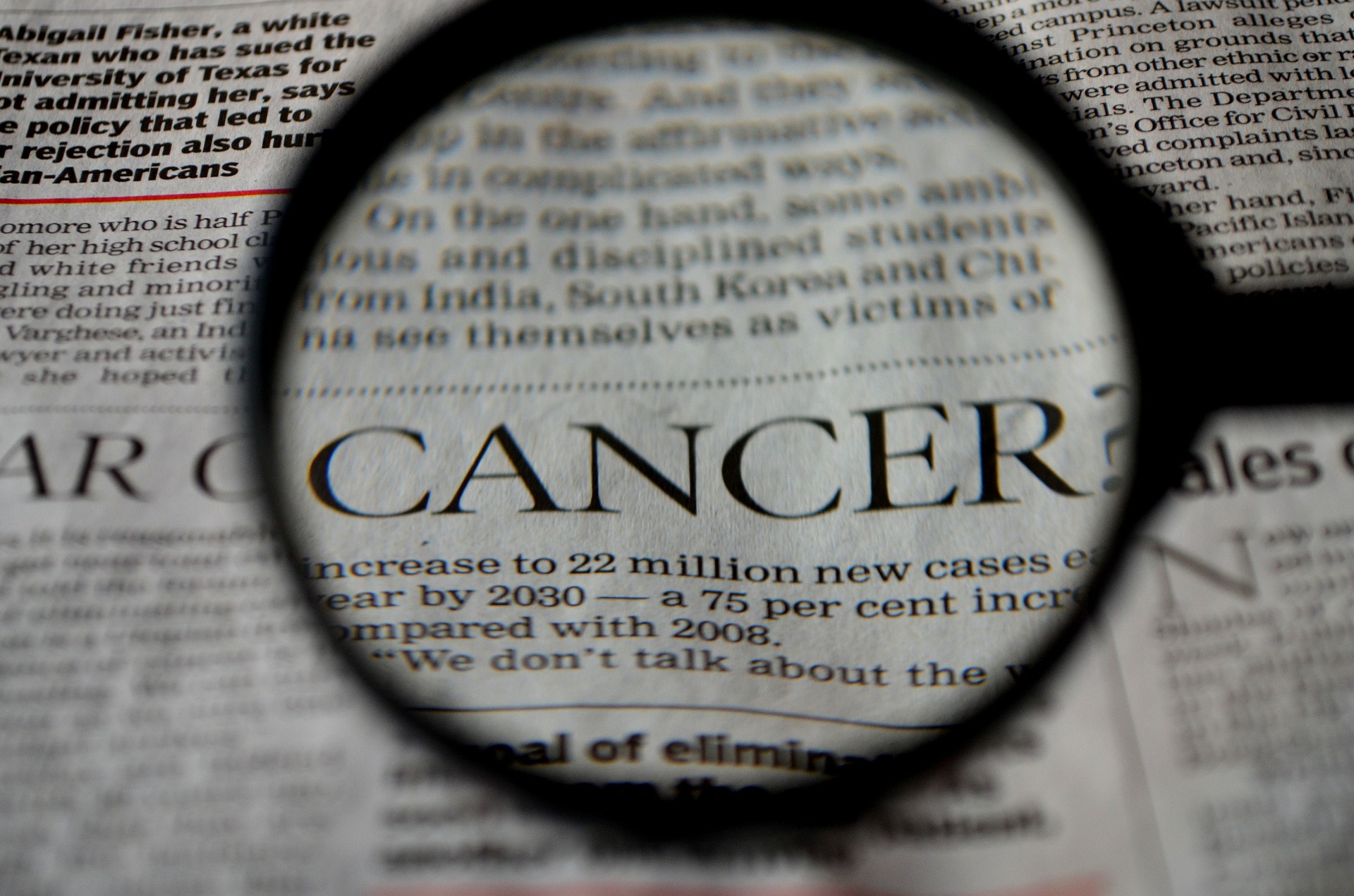 | 136 |
Section
Original Articles
Copyright (c) 2019 Universidad del Valle
This work is licensed under a Creative Commons Attribution-NonCommercial 4.0 International License.
The copy rights of the articles published in Colombia Médica belong to the Universidad del Valle-Facultad de Salud. The contents of the articles that appear in the Journal are exclusively the responsibility of the authors and do not necessarily reflect the opinions of the Editorial Committee of the Journal. It is allowed to reproduce the material published in Colombia Médica without prior authorization for non-commercial use