Delftia Acidovorans pneumonia with lung cavities formation
Abstract
Case Description: A 52-year-old female patient was admitted to our clinic with complaints of cough, sputum, fever and fatigue. The patient has been receiving immunosuppressive therapy for thrombocytopenic purpura for 5 years.
Clinical Finding: Inspiratory crackles were heard on both hemithorax. Oxygen saturation measured with the pulse oximeter was 97%. Chest X-ray showed diffuse reticular opacities that were more prominent in the upper zones of both lungs. WBC counts were 17600/mm3 and Platelet counts were 29000/mm3. Thorax CT showed that there were many thin-walled cavities and millimetric nodules accompanied by ground-glass infiltrates in the upper and middle lobes. Gram staining of bronchial fluid, taken by bronchoscopy, revealed Gram-negative bacilli and intense polymorphonuclear leukocytes. The bacteria were defined as Delftia acidovorans by BD Phoenix automated system.
Treatment and outcomes: The patient was hospitalized with suspicion of opportunistic pulmonary infections and cavitary lung disease. After the empirical treatment of intravenous piperacillin-tazobactam and oral clarithromycin, her clinical and radiological findings significantly regressed, and she was discharged with outpatient follow-up.
Clinical Relevance: This is the first example of cavitary pneumonia due to Delftia acidovorans in an immunocompromised patient. We would like to emphasize that Delftia pneumonia should be considered in the differential diagnosis of pulmonary cavitary involvement in such patients.
Authors
Downloads
Download data is not yet available.
Keywords
Delftia acidovorans
gram-negative bacterial infections
immunocompromised host
bacterial pneumonia
respiratory tract infections
respiratory sounds
cough
Piperacillin
Piperacillin Tazobactam drug combination
multiple pulmonary nodules
lung diseases interstitial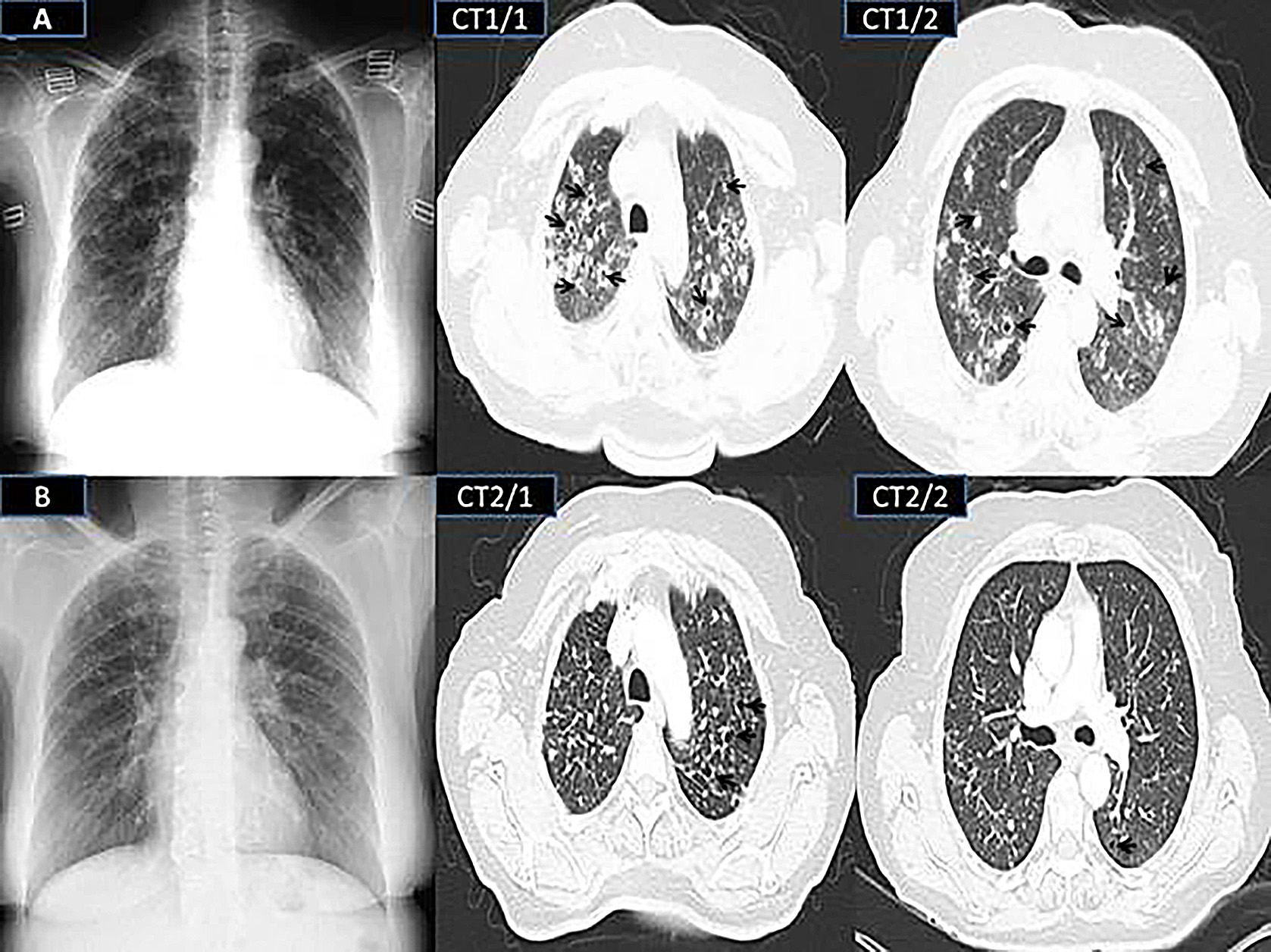 | 73 |
Copyright (c) 2019 Universidad del valle
This work is licensed under a Creative Commons Attribution-NonCommercial 4.0 International License.
The copy rights of the articles published in Colombia Médica belong to the Universidad del Valle-Facultad de Salud. The contents of the articles that appear in the Journal are exclusively the responsibility of the authors and do not necessarily reflect the opinions of the Editorial Committee of the Journal. It is allowed to reproduce the material published in Colombia Médica without prior authorization for non-commercial use