COVID-19 and the Heart
Abstract
Severe acute respiratory syndrome coronavirus 2 (SARS-CoV-2) which causes coronavirus disease 2019 (COVID-19) has resulted in a global health crisis. Prior to the arrival of this viral pandemic, the world was already plagued with a significant burden of cardiovascular disease. With the introduction of the novel virus, the world now faces a double jeapordy. Early reports have suggested an increased risk of death in individuals with underlying cardio-metabolic disorders. The exact effects of COVID-19 on the cardiovascular system are not well determined, however lessons from prior viral epidemics suggest that such infections can trigger acute coronary syndromes, arrhythmias and heart failure via direct and indirect mechanisms. In this article, we aimed to discuss the effects and potential underlying mechanisms of COVID -19 as well as potential implications of treatments targeted against this virus on the cardiovascular system.
Authors
Downloads
Download data is not yet available.
Keywords
Aged
COVID-19
angiotensin converting enzyme 2
Peptidyl-Dipeptidase A
Coronary Artery Disease
Troponin I
Angiotensin-Converting Enzyme Inhibitors
Coronavirus
American Heart Association
Plaque, Atherosclerotic
Atrial Fibrillation
Myocarditis
Cardiovascular Diseases
Acute Coronary Syndrome
References
Guan W, Ni Z, Hu Y, Liang W, Ou C, He J, et al. N Engl J Med. 2020. Clinical characteristics of coronavirus disease 2019 in China; NEJMoa2002032. https://doi.org/10.1101/2020.02.06.20020974
The novel Coronavirus pneumonia emergency response epidemiology The epidemiological characteristics of an outbreak of 2019 novel coronavirus diseases (COVID-19) in China. Chinese J Epidemiol. 2020;41:145-151. https://doi.org/10.3760/cma.j.issn.0254-6450.2020.02.003.
Huang C, Wang Y, Li X, Ren L, Zhao J, Hu Y. Clinical features of patients infected with 2019 novel coronavirus in Wuhan, China. Lancet. 2020;395:497-506. https://doi.org/10.1016/S0140-6736(20)30183-5
Chen N, Zhou M, Dong X, Qu J, Gong F, Han Y. Epidemiological and clinical characteristics of 99 cases of 2019 novel coronavirus pneumonia in Wuhan, China a descriptive study. Lancet. 2020;395:507-513. https://doi.org/10.1016/S0140-6736(20)30211-7
Wang D, Hu B, Hu C, Zhu F, Liu X, Zhang J. Clinical characteristics of 138 hospitalized patients with 2019 novel coronavirus-infected pneumonia in Wuhan, China. JAMA. 2020;323:1061-1061. https://doi.org/10.1001/jama.2020.1585
National Health Commission of People's Republic of China Diagnosis and treatment of pneumonia caused by novel coronavirus (trial version 4) 2020. April 23, 2020. Available from: http://www.nhc.gov.cn/yzygj/s7653p/202001/4294563ed35b43209b31739bd0785e67/files/7a9309111267475a99d4306962c8bf78.pdf.
Madjid M, Vela D, Khalili-Tabrizi H, Casscells SW, Litovsky S. Systemic infections cause exaggerated local inflammation in atherosclerotic coronary arteries clues to the triggering effect of acute infections on acute coronary syndromes. Tex Heart Inst J. 2007;34:11-18.
Li SS, Cheng C, Fu C, Chan Y, Lee M, Chan JW. Left ventricular performance in patients with severe acute respiratory syndrome a 30-day echocardiographic follow-up study. Circulation. 2003;108:1798-1803. https://doi.org/10.1161/01.CIR.0000094737.21775.32
Xu Z, Shi L, Wang Y, Zhang J, Huang L, Zhang C. Pathological findings of COVID-19 associated with acute respiratory distress syndrome. Lancet Respiratory Medicine. 2020;8:420-422. https://doi.org/10.1016/S2213-2600(20)30076-X
Wrapp D, Wang N, Corbett KS, Goldsmith JA, Hsieh C-L, Abiona O. Cryo-EM structure of the 2019-nCoV spike in the prefusion conformation. Science. 2020;367:1260-1263. https://doi.org/10.1126/science.abb2507
Zou X, Chen K, Zou J, Han P, Hao J, Han Z. Front Med. 2020. Single-cell RNA-seq data analysis on the receptor ACE2 expression reveals the potential risk of different human organs vulnerable to 2019-nCoV infection. https://doi.org/10.1007/s11684-020-0754-0
Wan Y, Shang J, Graham R, Baric RS, Li F. Receptor recognition by the novel coronavirus from wuhan: an analysis based on decade-long structural studies of SARS Coronavirus. J Virol. 2020;94 https://doi.org/10.1128/JVI.00127-20
Li XC, Zhang J, Zhuo JL. The vasoprotective axes of the renin-angiotensin system Physiological relevance and therapeutic implications in cardiovascular, hypertensive and kidney diseases. Pharmacol Res. 2017;125:21-38. https://doi.org/10.1016/j.phrs.2017.06.005
Peng Zhang, LiHua Zhu, Jingjing Cai, Fang Lei, Juan-Juan Qin, Jing Xie, et al. Circ Res. 2020. Association of inpatient use of angiotensin converting enzyme inhibitors and angiotensin ii receptor blockers with mortality among patients with hypertension hospitalized with COVID-19.
M, Cao R, Zhang L, Yang X, Liu J, Xu M. Remdesivir and chloroquine effectively inhibit the recently emerged novel coronavirus (2019-nCoV) in vitro. Cell Res. 2020;30:269-271. https://doi.org/10.1038/s41422-020-0282-0
Gautret P, Lagier J-C, Parola P, Hoang VT, Meddeb L, Mailhe M. Hydroxychloroquine and azithromycin as a treatment of COVID-19 results of an open-label non-randomized clinical trial. Internat J Antimicrobial Agents. 2020:105949-105949. https://doi.org/10.1016/j.ijantimicag.2020.105949
Cao B, Wang Y, Wen D, Liu W, Wang J, Fan G, et al. N Engl J Med. 2020. A trial of lopinavir-ritonavir in adults hospitalized with severe Covid-19; NEJMoa2001282.
Ray WA, Murray KT, Hall K, Arbogast PG, Stein CM. Azithromycin and the Risk of Cardiovascular Death. N Engl J Med. 2012;366:1881-1890. https://doi.org/10.1056/NEJMoa1003833
Haverkamp W, Breithardt G, Camm AJ, Janse MJ, Rosen MR, Antzelevitch C, et al. The potential for QT prolongation and proarrhythmia by non-antiarrhythmic drugs: clinical and regulatory implications. Report on a policy conference of the European Society of Cardiology. Eur Heart J. 2000;21:1216-1231. https://doi.org/10.1053/euhj.2000.2249
Kwong JC, Schwartz KL, Campitelli MA, Chung H, Crowcroft NS, Karnauchow T. Acute myocardial infarction after laboratory-confirmed influenza infection. N Engl J Med. 2018;378:345-353. https://doi.org/10.1056/NEJMoa1702090
Madjid M, Connolly AT, Nabutovsky Y, Safavi-Naeini P, Razavi M, Miller CC. Effect of high influenza activity on risk of ventricular arrhythmias requiring therapy in patients with implantable cardiac defibrillators and cardiac resynchronization therapy defibrillators. Am J Cardiol. 2019;124:44-50. https://doi.org/10.1016/j.amjcard.2019.04.011
Kytömaa S, Hegde S, Claggett B, Udell JA, Rosamond W, Temte J. Association of influenza-like illness activity with hospitalizations for heart failure the atherosclerosis risk in communities study. JAMA Cardiol. 2019;4:363-363. https://doi.org/10.1001/jamacardio.2019.0549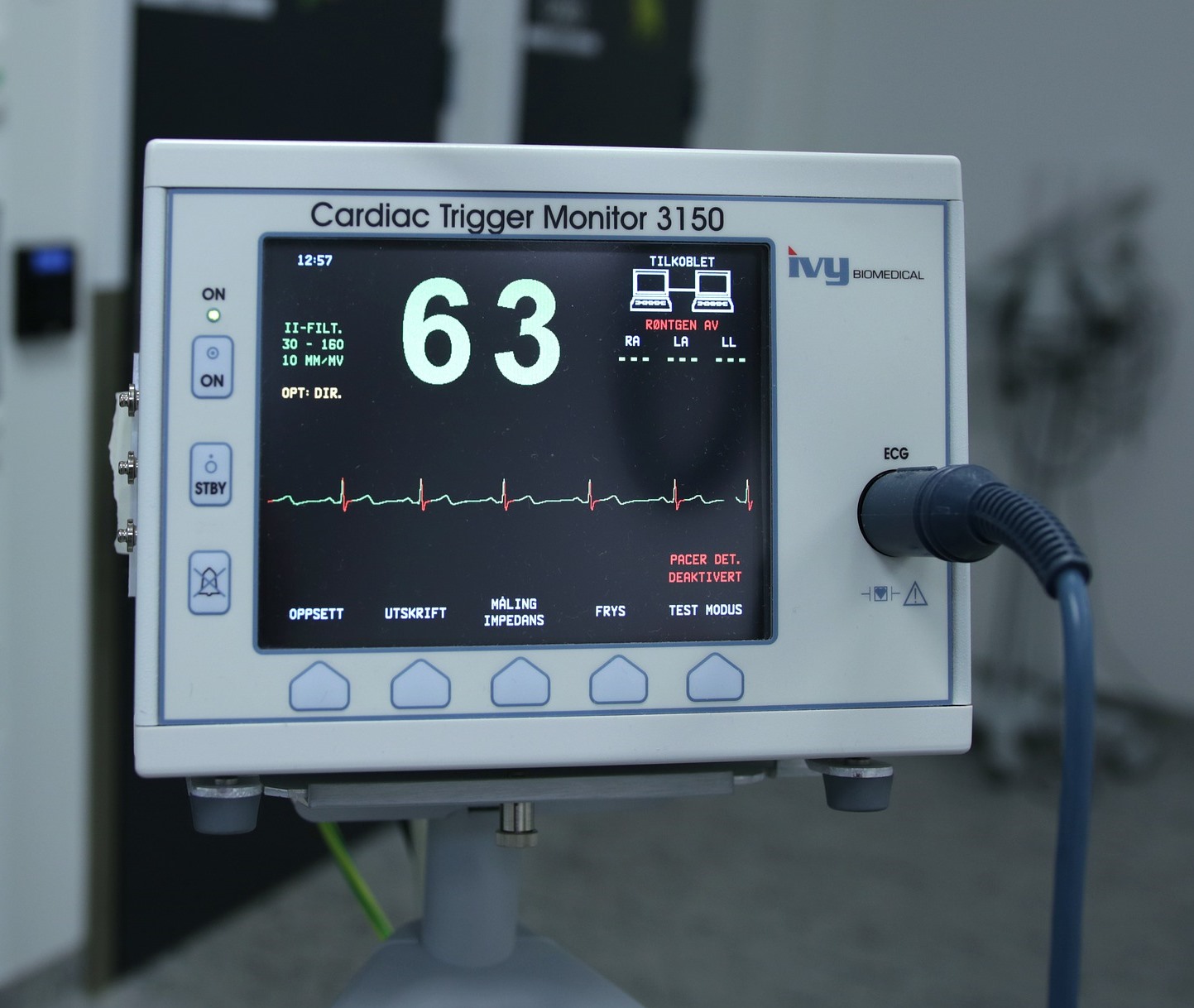 | 256 |
Copyright (c) 2020 Universidad del Valle
This work is licensed under a Creative Commons Attribution-NonCommercial 4.0 International License.
The copy rights of the articles published in Colombia Médica belong to the Universidad del Valle. The contents of the articles that appear in the Journal are exclusively the responsibility of the authors and do not necessarily reflect the opinions of the Editorial Committee of the Journal. It is allowed to reproduce the material published in Colombia Médica without prior authorization for non-commercial use