Primary repair: damage control surgery in esophageal trauma
Abstract
Esophageal trauma is a rare but life-threatening event associated with high morbidity and mortality. An inadvertent esophageal perforation can rapidly contaminate the neck, mediastinum, pleural space, or abdominal cavity, resulting in sepsis or septic shock. Higher complications and mortality rates are commonly associated with adjacent organ injuries and/or delays in diagnosis or definitive management. This article aims to delineate the experience obtained by the Trauma and Emergency Surgery Group (CTE) of Cali, Colombia, on the surgical management of esophageal trauma following damage control principles. Esophageal injuries should always be suspected in thoracoabdominal or cervical trauma when the trajectory or mechanism suggests so. Hemodynamically stable patients should be radiologically evaluated before a surgical correction, ideally with computed tomography of the neck, chest, and abdomen. While hemodynamically unstable patients should be immediately transferred to the operating room for direct surgical control. A primary repair is the surgical management of choice in all esophageal injuries, along with endoscopic nasogastric tube placement and immediate postoperative care in the intensive care unit. We propose an easy-to-follow surgical management algorithm that sticks to the philosophy of "Less is Better" by avoiding esophagostomas.

Authors
Downloads
Download data is not yet available.
Keywords
Esophageal Stenosis
Advanced Trauma Life Support Care
Laparotomy
Fundoplication
Negative-Pressure Wound Therapy
Deglutition Disorders
Mediastinal Emphysema
Hematemesis
Hemostatics
Thoracotomy
Tracheoesophageal Fistula
esophagus
References
Asensio JA, Berne J, Demetriades D, Murray J, Gomez H, Falabella A, et al. Penetrating esophageal injuries: Time interval of safety for preoperative evaluation -How long is safe? J Trauma - Inj Infect Crit Care 1997;43:319–24. https://doi.org/10.1097/00005373-199708000-00018.
Griffiths EA, Yap N, Poulter J, Hendrickse MT, Khurshid M. Thirty-four cases of esophageal perforation: The experience of a district general hospital in the UK. Dis Esophagus 2009;22:616–25. https://doi.org/10.1111/j.1442-2050.2009.00959.x.
Vogel SB, Rout WR, Martin TD, Abbitt PL, Livingstone AS, LoCicero J, et al. Esophageal perforation in adults: Aggressive, conservative treatment lowers morbidity and mortality. Ann. Surg., vol. 241, Ann Surg; 2005, p. 1016–23. https://doi.org/10.1097/01.sla.0000164183.91898.74.
Makhani M, Midani D, Goldberg A, Friedenberg FK. Pathogenesis and outcomes of traumatic injuries of the esophagus. Dis Esophagus 2014;27:630–6. https://doi.org/10.1111/dote.12132.
Young CA, Menias CO, Bhalla S, Prasad SR. CT features of esophageal emergencies. Radiographics 2008;28:1541–53. https://doi.org/10.1148/rg.286085520.
Chirica M, Champault A, Dray X, Sulpice L, Munoz-Bongrand N, Sarfati E, et al. Esophageal perforations. J Visc Surg 2010;147:e117–28. https://doi.org/10.1016/j.jviscsurg.2010.08.003.
Petrone P, Kassimi K, Jiménez-Gómez M, Betancourt A, Axelrad A, Marini CP. Management of esophageal injuries secondary to trauma. Injury 2017;48:1735–42. https://doi.org/10.1016/j.injury.2017.06.012.
Asensio JA, Chahwan S, Forno W, MacKersie R, Wall M, Lake J, et al. Penetrating esophageal injuries: Multicenter study of the American Association for the Surgery of Trauma. J Trauma - Inj Infect Crit Care 2001;50:289–96. https://doi.org/10.1097/00005373-200102000-00015.
Millan M, Garcia AF, Ferrada R. Trauma Esofágico: Reporte de 104 casos. Panam J Trauma 2006;13:72–3.
Arantes V, Campolina C, Valerio SH, De Sa RN, Toledo C, Ferrari TA, et al. Flexible esophagoscopy as a diagnostic tool for traumatic esophageal injuries. J Trauma - Inj Infect Crit Care 2009;66:1677–82. https://doi.org/10.1097/TA.0b013e31818c1564.
Biffl WL, Moore EE, Feliciano D V., Albrecht RA, Croce M, Karmy-Jones R, et al. Western Trauma Association Critical Decisions in Trauma: Diagnosis and management of esophageal injuries. J Trauma Acute Care Surg 2015;79:1089–95. https://doi.org/10.1097/TA.0000000000000772.
Fadoo F, Ruiz DE, Dawn SK, Webb WR, Gotway MB. Helical CT Esophagography for the Evaluation of Suspected Esophageal Perforation or Rupture. Am J Roentgenol 2004;182:1177–9. https://doi.org/10.2214/ajr.182.5.1821177.
Ordoñez CA, Rodríguez F, Orlas CP, Parra MW, Caicedo Y, Guzmán M, et al. The critical threshold value of systolic blood pressure for aortic occlusion in trauma patients in profound hemorrhagic shock. J Trauma Acute Care Surg 2020;89:1107–13. https://doi.org/10.1097/TA.0000000000002935.
Ordoñez CA, Parra MW, Caicedo Y, Padilla N, Rodríguez-Holguín F, Serna JJ, et al. REBOA as a new damage control component in hemodynamically unstable noncompressible torso hemorrhage patients. Colomb Med 2020;51. https://doi.org/10.25100/cm.v51i4.4506.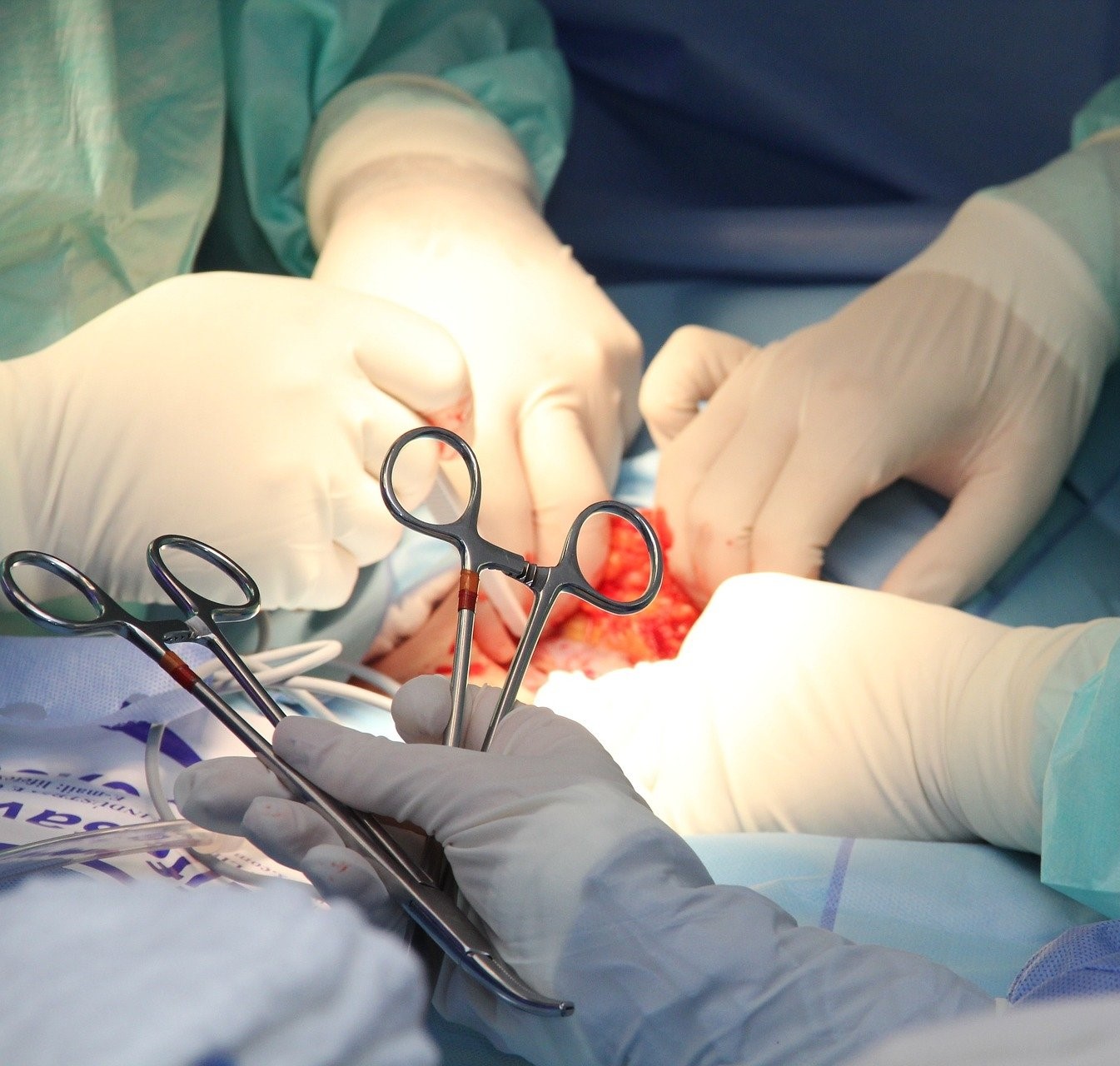 | 824 |
How to Cite
Millan, M., Parra, M., Sanchez-Restrepo, B., Caicedo, Y., Serna, C., González-Hadad, A., Pino, L., Herrera, M., Hernandez, F., Rodríguez-Holguín, F., Salcedo, A., Serna, J., Garcia, A., & Ordoñez, C. A. (2021). Primary repair: damage control surgery in esophageal trauma. Colombia Médica, 52(2), e4094806. https://doi.org/10.25100/cm.v52i2.4806
Copyright (c) 2021 Universidad del Valle
This work is licensed under a Creative Commons Attribution-NonCommercial 4.0 International License.
The copy rights of the articles published in Colombia Médica belong to the Universidad del Valle. The contents of the articles that appear in the Journal are exclusively the responsibility of the authors and do not necessarily reflect the opinions of the Editorial Committee of the Journal. It is allowed to reproduce the material published in Colombia Médica without prior authorization for non-commercial use