Interaction analysis of FTO and IRX3 genes with obesity and related metabolic disorders in an admixed Latin American population: a possible risk increases of body weight excess
Abstract
Background:
Fat Mass and Obesity-related (FTO) has been one of the genes consistently related to common obesity. Single nucleotide polymorphisms (SNPs) in FTO have been linked with the IRX3 gene.
Aim:
This study was designed by testing the hypothesis that: i) common SNPs in FTO and IRX3 are associated with obesity and related disorders; ii) there is significant linkage disequilibrium between both genes.
Methods:
A cross-sectional study was carried out on the Colombian Caribbean Coast. Anthropometric and biochemical variables were measured, and obesity and metabolic disorders were diagnosed. Four SNPs were genotyped: 3 at FTO locus (rs17817449, rs8050136, rs9939609) and one at IRX3 locus (rs3751723). LD between these SNPs was estimated. A logistic regression model was applied to estimate associations.
Results:
A total of 792 subjects were included. FTO and IRX3 were not in LD (D'≤ 0.03; R2≤ 0.03). TT genotype (rs9939609) was found to be associated with waist circumference (p= 0.04; adj-p=0.01), and IRX3 SNP with Body Weight Excess (BWE) (OR= 1.06, adj-p= 0.03). One FTO-IRX3 haplotype was associated with BWE (G-A-A-T, rs17817449-rs8050136-rs9939609-rs3751723; OR= 0.67, p= 0.04). The statistical significance of these relations continued after admixture adjustment for a three-hybrid population (p= 0.03).
Conclusions:
FTO was related to waist circumference, and IRX3 was associated with BWE in Latin American adults. This relation remained statistically significant after performing an adjustment for sex, age, and genetic ancestry. Despite these genes not being in LD, findings of a haplotype involving FTO-IRX3 suggest a gene-gene interaction associated with an increased risk of BWE.
Authors
Downloads
Download data is not yet available.
Keywords
Obesity
Metabolic diseases
Single Nucleotide Polymorphism
Genetic association study
Latin America
Caribbean Region
Colombia
References
World Health O. Informe sobre la situación mundial de las enfermedades no transmisibles 2014. Ginebra: Organización Mundial de la Salud; 2014 2014. https://apps.who.int/iris/handle/10665/148114
Mortalidad GBD, causas de muerte C. Esperanza de vida global, regional y nacional, mortalidad por todas las causas y mortalidad por causas específicas para 249 causas de muerte, 1980-2015: un análisis sistemático para el Estudio de la Carga Global de Morbilidad 2015. Lanceta. 2016;388(10053):1459-544. https://doi.org/10.1016/S0140-6736(16)31012-1
Tchernof A, Despres JP. Fisiopatología de la obesidad visceral humana: una actualización. Physiol Rev. 2013;93(1):359-404. https://doi.org/10.1152/physrev.00033.2011
Singh RK, Kumar P, Mahalingam K. Genética molecular de la obesidad humana: una revisión exhaustiva. C R Biol. 2017;340(2):87-108. https://doi.org/10.1016/j.crvi.2016.11.007
Lindstrom S, Loomis S, Turman C, Huang H, Huang J, Aschard H, et al. Una encuesta exhaustiva de la variación genética en 20.691 sujetos de cuatro grandes cohortes. PLoS Uno. 2017;12(3):e0173997. https://doi.org/10.1371/journal.pone.0173997
Wang HJ, Hinney A, Song JY, Scherag A, Meng XR, Grallert H, et al. Asociación de variantes comunes identificadas por estudios recientes de asociación de todo el genoma con la obesidad en niños chinos: un estudio de casos y controles. BMC Med Genet. 2016;17:7. https://doi.org/10.1186/s12881-016-0268-4
Zhao NN, Dong GP, Wu W, Wang JL, Ullah R, Fu JF. Polimorfismos del gen FTO y riesgo de obesidad en la población china: un metanálisis. Mundo J Pediatr. 2019;15(4):382-9. https://doi.org/10.1007/s12519-019-00254-2
Mauer J, Jaffrey SR. FTO, m(6) Am , y la hipótesis de modificaciones reversibles del ARNm epitranscriptómico. FEBS Lett. 2018;592(12):2012-22. https://doi.org/10.1002/1873-3468.13092
Akbari ME, Gholamalizadeh M, Doaei S, Mirsafa F. El gen FTO afecta la obesidad y el cáncer de mama a través de mecanismos similares: una nueva visión de las dianas terapéuticas moleculares. Cáncer de Nutr. 2018;70(1):30-6. https://doi.org/10.1080/01635581.2018.1397709
Ragvin A, Moro E, Fredman D, Navratilova P, Drivenes O, Engstrom PG, et al. La regulación génica a largo plazo vincula la diabetes genómica tipo 2 y las regiones de riesgo de obesidad con HHEX, SOX4 e IRX3. Proc Natl Acad Sci U S A. 2010;107(2):775-80. https://doi.org/10.1073/pnas.0911591107
Smemo S, Tena JJ, Kim KH, Gamazon ER, Sakabe NJ, Gomez-Marin C, et al. Las variantes asociadas a la obesidad dentro de FTO forman conexiones funcionales de largo alcance con IRX3. Naturaleza. 2014;507(7492):371-5. https://doi.org/10.1038/nature13138
Nowacka-Woszuk J, Pruszynska-Oszmalek E, Szydlowski M, Szczerbal I. La nutrición modula los niveles de transcripción de los genes Fto e Irx3, pero no altera sus perfiles de metilación del ADN en tejidos adiposos blancos de rata. Gen. 2017;610:44-8. https://doi.org/10.1016/j.gene.2017.02.002
Landgraf K, Scholz M, Kovacs P, Kiess W, Korner A. Las variantes de riesgo de obesidad FTO están relacionadas con la expresión de Adipocitos IRX3 y el IMC de los niños: ¿relevancia de las variantes de FTO para defender el peso corporal en niños delgados? PLoS Uno. 2016;11(8):e0161739. https://doi.org/10.1371/journal.pone.0161739
Sobalska-Kwapis M, Suchanecka A, Slomka M, Siewierska-Gorska A, Kepka E, Strapagiel D. Asociación genética de la región FTO/IRX con obesidad y sobrepeso en la población polaca. PLoS Uno. 2017;12(6):e0180295. https://doi.org/10.1371/journal.pone.0180295
Srivastava A, Mittal B, Prakash J, Srivastava P, Srivastava N, Srivastava N. Un enfoque multianalítico para evaluar la asociación de 55 SNP en 28 genes con el riesgo de obesidad en adultos del norte de la India. Am J Hum Biol. 2017;29(2). https://doi.org/10.1002/ajhb.22923
Noguera MC, Schwegler A, Gomes V, Briceño I, Alvarez L, Uricoechea D, et al. Colombia's racial crucible: Y chromosome evidence from six admixed communities in the Department of Bolivar. Ann Hum Biol. 2014;41(5):453-9. https://doi.org/10.3109/03014460.2013.852244
FAO, OMS. Panorama de la Inseguridad Alimentaria y Nutricional en América Latina y el Caribe 2016. Santiago de Chile. 2017. https://doi.org/10.37774/9789275319727
Mora-Garcia G, Ruiz-Diaz MS, Espitia-Almeida F, Gomez-Camargo D. Las variaciones en ADIPOR1 pero no en ADIPOR2 se asocian con hipertrigliceridemia y diabetes en una población latinoamericana mixta. Reverendo Diabet Stud. 2017;14(2-3):311-28. https://doi.org/10.1900/RDS.2017.14.311
Hong EP, Park JW. Cálculo del tamaño de la muestra y del poder estadístico en estudios de asociación genética. La genómica informa. 2012;10(2):117-22. https://doi.org/10.5808/GI.2012.10.2.117
Gómez D. Estructura genética de la población de Cartagena de Indias utilizando marcadores hipervariables del cromosoma Y. Revista Abierta de Genética. 2015; Vol.05No.01:15. https://doi.org/10.4236/ojgen.2015.51003
Alberti KG, Zimmet P, Shaw J, Grupo IDFETFC. El síndrome metabólico: una nueva definición mundial. Lanceta. 2005;366(9491):1059-62. https://doi.org/10.1016/S0140-6736(05)67402-8
James PA, Oparil S, Carter BL, Cushman CC, Dennison-Himmelfarb C, Handler J, et al. 2014 Evidence-based guideline for the management of high blood pressure in adults: report from the panel members appointed to the Eighth Joint National Committee (JNC 8). JAMA. 2014;311(5):507-20. https://doi.org/10.1001/jama.2013.284427
Obesidad WHOCo, Organización Mundial de la Salud. División de No Transmisibles D, Organización Mundial de la Salud. Programa de Nutrición F, Reproductive H. Obesity : preventing and managing the global epidemic : report of a WHO Consultation on Obesity, Ginebra, 3 a 5 de junio de 1997. Ginebra: Organización Mundial de la Salud; 1998. https://apps.who.int/iris/handle/10665/63854
Mora García G, Salguedo Madrid G, Ruiz Díaz M, Ramos Clason E, Alario Bello A, Fortich A, et al. [Acuerdo entre Cinco Definiciones de Síndrome Metabólico: Cartagena, Colombia]. Rev Esp Salud Publica. 2012;86(3):301-11. https://doi.org/10.1590/S1135-57272012000300009
Diabetes Americana A. 2. Clasificación y diagnóstico de la diabetes: estándares de atención médica en diabetes-2018. Cuidado de la diabetes. 2018;41(Suppl 1):S13-S27. https://doi.org/10.2337/dc18-S002
Arnold M, Raffler J, Pfeufer A, Suhre K, Kastenmuller G. SNiPA: un navegador de anotaciones interactivo centrado en variantes genéticas. Bioinformática. 2015;31(8):1334-6. https://doi.org/10.1093/bioinformatics/btu779
Genomes Project C, Abecasis GR, Auton A, Brooks LD, DePristo MA, Durbin RM, et al. Un mapa integrado de la variación genética de 1.092 genomas humanos. Naturaleza. 2012;491(7422):56-65. https://doi.org/10.1038/nature11632
Srivastava A, Mittal B, Prakash J, Srivastava P, Srivastava N, Srivastava N. Association of FTO and IRX3 genetic variants to obesity risk in north India. Ann Hum Biol. 2016;43(5):451-6. https://doi.org/10.3109/03014460.2015.1103902
Equipo central de 29.R. R: A Language and Environment for Statistical Computing, Viena, Austria. URL https://www.R-project.org/. Viena, Austria: R Foundation for Statistical Computing; Año 2018.
Saldana-Alvarez Y, Salas-Martinez MG, Garcia-Ortiz H, Luckie-Duque A, Garcia-Cardenas G, Vicenteno-Ayala H, et al. Gender-Dependent Association of FTO Polymorphisms with Body Mass Index in Mexicans. PLoS One. 2016;11(1):e0145984. https://doi.org/10.1371/journal.pone.0145984
Caro-Gomez MA, Naranjo-Gonzalez CA, Gallego-Lopera N, Parra-Marin MV, Valencia DM, Arcos EG, et al. Association of Native American ancestry and common variants in ACE, ADIPOR2, MTNR1B, GCK, TCF7L2 and FTO genes with glycemic traits in Colombian population. 2018;677:198-210. https://doi.org/10.1016/j.gene.2018.07.066
Villalobos-Comparan M, Antuna-Puente B, Villarreal-Molina MT, Canizales-Quinteros S, Velazquez-Cruz R, Leon-Mimila P, et al. Interaction between FTO rs9939609 and the Native American-origin ABCA1 rs9282541 affects BMI in the admixed mexican population. BMC Med Genet. 2017;18(1):46. https://doi.org/10.1186/s12881-017-0410-y
Little J, Higgins JP, Ioannidis JP, Moher D, Gagnon F, von Elm E, et al. STrengthening the REporting of Genetic Association Studies (STREGA): an extension of the STROBE statement. PLoS Med. 2009;6(2):e22. https://doi.org/10.1371/journal.pmed.1000022
Wang T, Heianza Y, Sun D, Huang T, Ma W, Rimm EB, et al. Improving adherence to healthy dietary patterns, genetic risk, and long term weight gain: gene-diet interaction analysis in two prospective cohort studies. BMJ. 2018;360:j5644. https://doi.org/10.1136/bmj.j5644
Ma J, Hennein R, Liu C, Long MT, Hoffmann U, Jacques PF, et al. Improved Diet Quality Associates With Reduction in Liver Fat, Particularly in Individuals With High Genetic Risk Scores for Nonalcoholic Fatty Liver Disease. Gastroenterología. 2018;155(1):107-17. https://doi.org/10.1053/j.gastro.2018.03.038
Liu C, Chu C, Zhang J, Wu D, Xu D, Li P, et al. IRX3 es un modificador genético para el peso al nacer, la obesidad adolescente y el metabolismo de las transaminasas. Pediatr Obes. 2018;13(3):141-8. https://doi.org/10.1111/ijpo.12214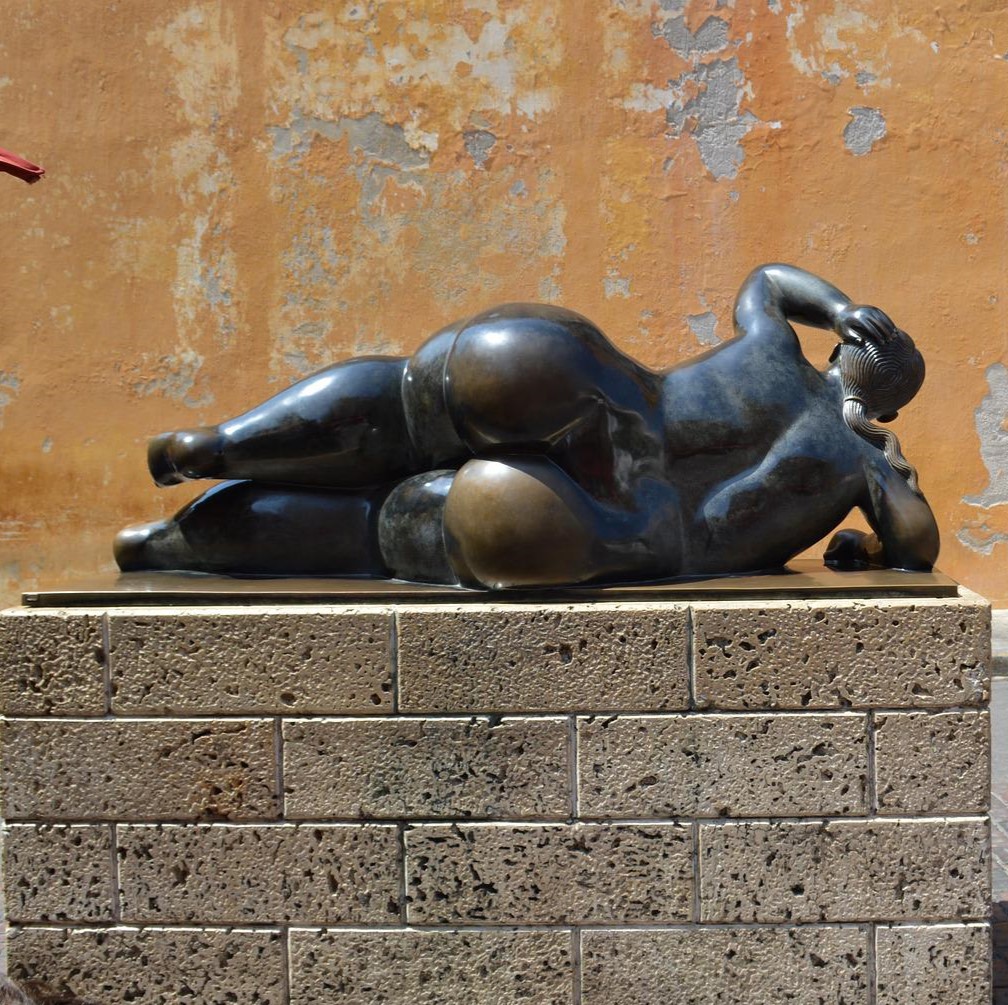 | 696 |
How to Cite
Ruiz Díaz, M., Mena-Yi, D., Gómez- Camargo, D., & Mora-García, G. (2022). Interaction analysis of FTO and IRX3 genes with obesity and related metabolic disorders in an admixed Latin American population: a possible risk increases of body weight excess. Colombia Médica, 53(2), e2044874. https://doi.org/10.25100/cm.v53i2.4874
Section
Original Articles
Copyright (c) 2022 Universidad del Valle
This work is licensed under a Creative Commons Attribution-NonCommercial 4.0 International License.
The copy rights of the articles published in Colombia Médica belong to the Universidad del Valle. The contents of the articles that appear in the Journal are exclusively the responsibility of the authors and do not necessarily reflect the opinions of the Editorial Committee of the Journal. It is allowed to reproduce the material published in Colombia Médica without prior authorization for non-commercial use