The future of post-COVID-19 rehabilitation
Abstract
A year and a half after the pandemic, in which efforts have been fundamentally based on avoiding the collapse of hospitals and the development, in record time, of innovative vaccines, a worrying consequence has appeared: clinical sequelae among survivors of this disease.
From the overwhelming number of infected people (over 430 million people until February 2022), it was possible to predict that a significant percentage of them was going to develop sequelae, which would make it difficult for them to reintegrate into their jobs, families, and society. Of course, not all infected persons will present sequelae; however, the odds will be significantly higher for the ones affected by the most severe forms of the disease, such as those who suffered acute respiratory distress syndrome (ARDS), and particularly those with comorbidities, as well as older adults. In recent months, this topic has been so important that a new concept related to the persistence of symptoms for more than three months has appeared: persistent COVID, or "long COVID". Without a doubt, this new condition allows us to think of persistent COVID as a chronic disease; therefore, rehabilitation takes on an even more preponderant role, not only because of the different systems involved but also because of the duration of the sequelae.
Authors
Rodrigo Torres-Castro

Departamento de Kinesiología, Facultad de Medicina, Universidad de Chile, Santiago, Chile; 2 International Physiotherapy Research Network (PhysioEvidence)

https://orcid.org/0000-0001-7974-4333
Downloads
Download data is not yet available.
Keywords
post-acute COVID-19 syndrome
COVID-19
Activities of Daily Living
Cost-Benefit Analysis
Telerehabilitation
Respiratory Distress Syndrome
Respiratory Function Tests
References
John Hopkins University. COVID-19 dashboard by centre for systems science and engineering at the John Hopkins University. [Internet]. 2021 [cited 2022 Feb 28];Available from: https://coronavirus.jhu.edu/map.html
Torres-Castro R, Solis-Navarro L, Sitjà-Rabert M, Vilaró J. Functional limitations post-COVID-19: A comprehensive assessment strategy. Arch. Bronconeumol. 2020;Aug 28;S0300-2896(20)30260-X. https://doi.org/10.1016/j.arbres.2020.07.025
Mahase E. Covid-19: What do we know about "long covid"? BMJ. 2020;370. https://doi.org/10.1136/bmj.m2815 PMid:32665317
Herridge MS, Tansey CM, Matté A, Tomlinson G, Diaz-Granados N, Cooper A, et al. Functional disability 5 years after acute respiratory distress syndrome. N. Engl. J. Med. 2011;364:1293-304. https://doi.org/10.1056/NEJMoa1011802 PMid:21470008
Sanchez-Ramirez DC, Normand K, Zhaoyun Y, Torres-Castro R. Long-Term Impact of COVID-19: A Systematic Review of the Literature and Meta-Analysis. Biomed. 2021, Vol. 9, Page 900. 2021;9:900. https://doi.org/10.3390/biomedicines9080900 PMid:34440104 PMCid:PMC8389585
Hermann M, Pekacka-Egli A-M, Witassek F, Baumgaertner R, Schoendorf S, Spielmanns M. Feasibility and Efficacy of Cardiopulmonary Rehabilitation After COVID-19. Am. J. Phys. Med. Rehabil. 2020;99:865-9. https://doi.org/10.1097/PHM.0000000000001549 PMid:32732746 PMCid:PMC7406212
Zampogna E, Paneroni M, Belli S, Aliani M, Gandolfo A, Visca D, et al. Pulmonary Rehabilitation in Patients Recovering from COVID-19. Respiration [Internet]. 2021 [cited 2021 Apr 23];1-7. https://doi.org/10.1159/000514387
Garvey C, Bayles M, Hamm L, Hill K, Holland A, Limberg T, et al. Pulmonary Rehabilitation Exercise Prescription in Chronic Obstructive Pulmonary Disease: Review of Selected Guidelines: AN OFFICIAL STATEMENT FROM THE AMERICAN ASSOCIATION OF CARDIOVASCULAR AND PULMONARY REHABILITATION. J. Cardiopulm. Rehabil. Prev. 2016;36:75-83. https://doi.org/10.1097/HCR.0000000000000171 PMid:26906147
Mehra V, Gaalema D, Pakosh M, Grace S. Systematic review of cardiac rehabilitation guidelines: Quality and scope. Eur. J. Prev. Cardiol. 2020;27:912-28. https://doi.org/10.1177/2047487319878958 PMid:31581808 PMCid:PMC7262778
Galea MDF. Telemedicine in Rehabilitation. Phys. Med. Rehabil. Clin. N. Am. 2019;30:473-83. https://doi.org/10.1016/j.pmr.2018.12.002 PMid:30954160
Seron P, Oliveros MJ, Gutierrez-Arias R, Fuentes-Aspe R, Torres-Castro R, Merino-Osorio C, et al. Effectiveness of telerehabilitation in physical therapy: A rapid overview. Phys. Ther. 2021;101:pzab053. https://doi.org/10.1093/ptj/pzab053 PMid:33561280 PMCid:PMC7928601
Barker-Davies RM, O'Sullivan O, Senaratne KPP, Baker P, Cranley M, Dharm-Datta S, et al. The Stanford Hall consensus statement for post-COVID-19 rehabilitation. Br. J. Sports Med. 2020;bjsports-2020-102596. https://doi.org/10.1136/bjsports-2020-102596 PMid:32475821 PMCid:PMC7418628
Vitacca M, Carone M, Clini EM, Paneroni M, Lazzeri M, Lanza A, et al. Joint Statement on the Role of Respiratory Rehabilitation in the COVID-19 Crisis: The Italian Position Paper. Respiration. 2020;99:493-9. https://doi.org/10.1159/000508399 PMid:32428909 PMCid:PMC7316664
Shields G, Wells A, Doherty P, Heagerty A, Buck D, Davies L. Cost-effectiveness of cardiac rehabilitation: a systematic review. Heart. 2018;104:1403-10. https://doi.org/10.1136/heartjnl-2017-312809 PMid:29654096 PMCid:PMC6109236
Liu S, Zhao Q, Li W, Zhao X, Li K. The Cost-Effectiveness of Pulmonary Rehabilitation for COPD in Different Settings: A Systematic Review. Appl. Health Econ. Health Policy. 2021;19:313-24. https://doi.org/10.1007/s40258-020-00613-5 PMid:33079374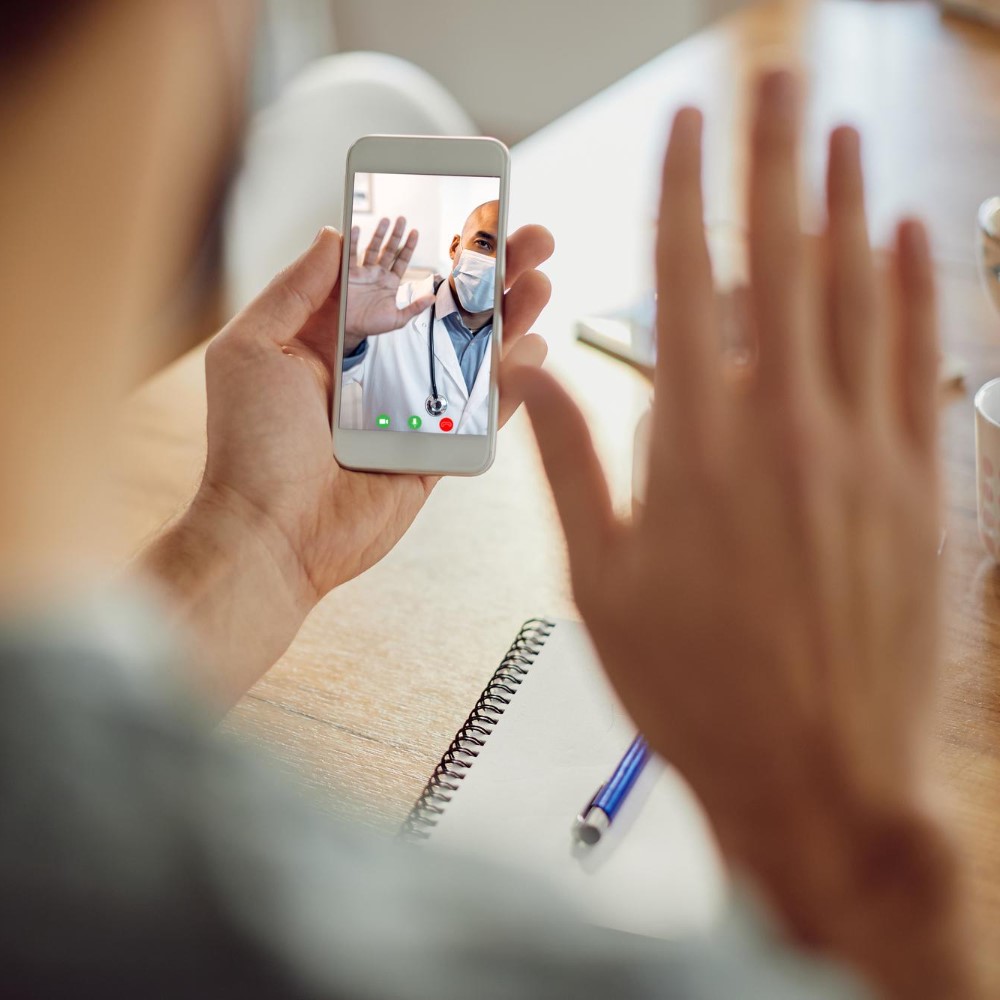 | 798 |
How to Cite
Torres-Castro, R. (2022). The future of post-COVID-19 rehabilitation. Colombia Médica, 53(2), e1005261. https://doi.org/10.25100/cm.v53i2.5261
Copyright (c) 2022 Universidad del Valle
This work is licensed under a Creative Commons Attribution-NonCommercial 4.0 International License.
The copy rights of the articles published in Colombia Médica belong to the Universidad del Valle. The contents of the articles that appear in the Journal are exclusively the responsibility of the authors and do not necessarily reflect the opinions of the Editorial Committee of the Journal. It is allowed to reproduce the material published in Colombia Médica without prior authorization for non-commercial use