Candida auris infection in the central catheter of a patient without sepsis symptoms
Abstract
Background: Candida auris is an emerging yeast frequently reported as resistant to multiple antifungal drugs commonly used to treat Candida infections. This specie can colonize the patient's skin and has great ability for producing outbreaks in hospitals. C. auris is phylogenetically related to other Candida species, can be misidentified using conventional biochemical or commercial methods and requires specific technology for its identification.
Case report: We report the first isolate of C. auris in Cali, Colombia, from a central venous catheter in a 37-year-old patient with rheumatoid arthritis and endocarditis who did not have symptoms of sepsis. The yeast was initially misidentified as C. haemulonii using the Phoenix® system and subsequently identified as C. auris by matrix-assisted laser desorption/ionization-time-of-flight (MALDI-TOF) mass spectrometry. The broth microdilution method was used to determine the minimum inhibitory concentration; the isolate was susceptible to fluconazole, itraconazole, voriconazole and amphotericin B.
Conclusions: This report contributes to knowledge of the epidemiology of C. auris infections in individuals with underlying disease and describes an isolate with a behavior different from what is usually reported.
Authors
Downloads
Download data is not yet available.
Keywords
Antifungal agents
Candida auris
central venous catheters
Colombia
MALDI-MS
minimum inhibitory concentration, yeast
Fluconazole
Amphotericin B
Itraconazole
Voriconazole
Endocarditis
References
Jeffery-Smith A, Taori SK, Schelenz S, Jeffery K, Johnson EM, Borman A, et al. Candida auris: a review of the literature. Clin Microbiol Rev. 2018;31(1): e00029-17. https://doi.org/10.1128/CMR.00029-17
Center for Disease Control and Prevention. Clinical alert to U.S. healthcare facilities. Global emergence of invasive infections caused by the multidrug-resistant yeast Candida auris Atlanta; 2016. Fungal diseases. Available from: https://www.cdc.gov/fungal/diseases/candidiasis/candida-auris-alert.html
Satoh K, Makimura K, Hasumi Y, Nishiyama Y, Uchida K, Yamaguchi H. Candida auris sp. nov., a novel ascomycetous yeast isolated from the external ear canal of an inpatient in a Japanese hospital. Microbiol Immunol. 2009;53(1):41-4. https://doi.org/10.1111/j.1348-0421.2008.00083.x
Lone SA, Ahmad A. Candida auris-the growing menace to global health. Mycoses. 2019;62:620-637. https://doi.org/10.1111/myc.12904
Araúz AB, Caceres DH, Santiago E, Armstrong P, Arosemena S, Ramos C, et al. Isolation of Candida auris from 9 patients in Central America: Importance of accurate diagnosis and susceptibility testing. Mycoses. 2018;61(1):44-7. https://doi.org/10.1111/myc.12709
Escandón P, Chow NA, Caceres DH, Gade L, Berkow EL, Armstrong P, et al. Molecular epidemiology of Candida auris in Colombia reveals a highly related, country wide colonization with regional patterns in amphotericin B resistance. Clin Infect Dis. 2019;68(1):15-21. https://doi.org/10.1093/cid/ciy411
Arendrup MC, Prakash A, Meletiadis J, Sharma C, Chowdhary A. Comparison of EUCAST and CLSI Reference microdilution MICs of eight antifungal compounds for Candida auris and associated tentative epidemiological cutoff values. Antimicrob Agents Chemother. 2017;61(6): 61:e00485-17. https://doi.org/10.1128/AAC.00485-17
Center for Disease Control and Prevention. Recommendations for identification of Candida auris Atlanta; 2017. Fungal diseases. Available from: https://www.cdc.gov/fungal/diseases/candidiasis/recommendations.html
CLSI. Reference Method for Broth Dilution Antifungal susceptibility testing of yeasts; Fourth informational Supplement. CLSI document M27-S4. Wayne, PA: Clinical and Laboratory Standards Institute; 2012.
Morales-López SE, Parra-Giraldo CM, Ceballos-Garzón A, Martínez HP, Rodríguez GJ, Álvarez-Moreno CA, et al. Invasive infections with multidrug-resistant yeast Candida auris, Colombia. Emerging Infectious Diseases. 2017;23(1):162-4. https://doi.org/10.3201/eid2301.161497
Parra-Giraldo CM, Valderrama SL, Cortes-Fraile G, Garzón JR, Ariza BE, Morio F, et al First report of sporadic cases of Candida auris in Colombia. Int J Infect Dis. 2018;69:63-7. https://doi.org/10.1016/j.ijid.2018.01.034
Center for Disease Control and Prevention. Recommendations for infection prevention and control for Candida auris Atlanta; 2018. Fungal diseases. Available from: https://www.cdc.gov/fungal/candida-auris/c-auris-infection-control.html
Hata DJ, Humphries R, Lockhart SR. Candida auris: an emerging yeast pathogen posing distinct challenges for laboratory, diagnostics, treatment and infection prevention. Arch Pathol Lab Med. 2020;144:107-14. https://doi.org/10.5858/arpa.2018-0508-RA
Lockhart SR, Etienne KA, Vallabhaneni S, Farooqi J, Chowdhary A, Govender NP, et al. Simultaneous emergence of multidrug-resistant Candida auris on 3 continents confirmed by whole-genome sequencing and epidemiological analyses. Clin Infect Dis. 2017;64(2):134-40. https://doi.org/10.1093/cid/ciw691
Rozwadowski F, McAteer J, Chow NA, Skrobarcek K, Forsberg K, Barrett PM, et al. Prevalence and risk factors for Candida auris colonization among patients in a long-term acute care hospital-New Jersey, 2017. Open Forum Infect Dis. 2018; 5(Suppl 1): S14. https://doi.org/10.1093/ofid/ofy209.031
Sarma S, Upadhyay S. Current perspective on emergence, diagnosis and drug resistance in Candida auris. Infect Drug Resist. 2017;10:155-165. https://doi.org/10.2147/IDR.S116229
Cortegiani A, Misseri G, Fasciana T, Giammanco A, Giarratano A, Chowdhary A. Epidemiology, clinical characteristics, resistance, and treatment of infections by Candida auris. J Intensive Care. 2018; 29(6):69. https://doi.org/10.1186/s40560-018-0342-4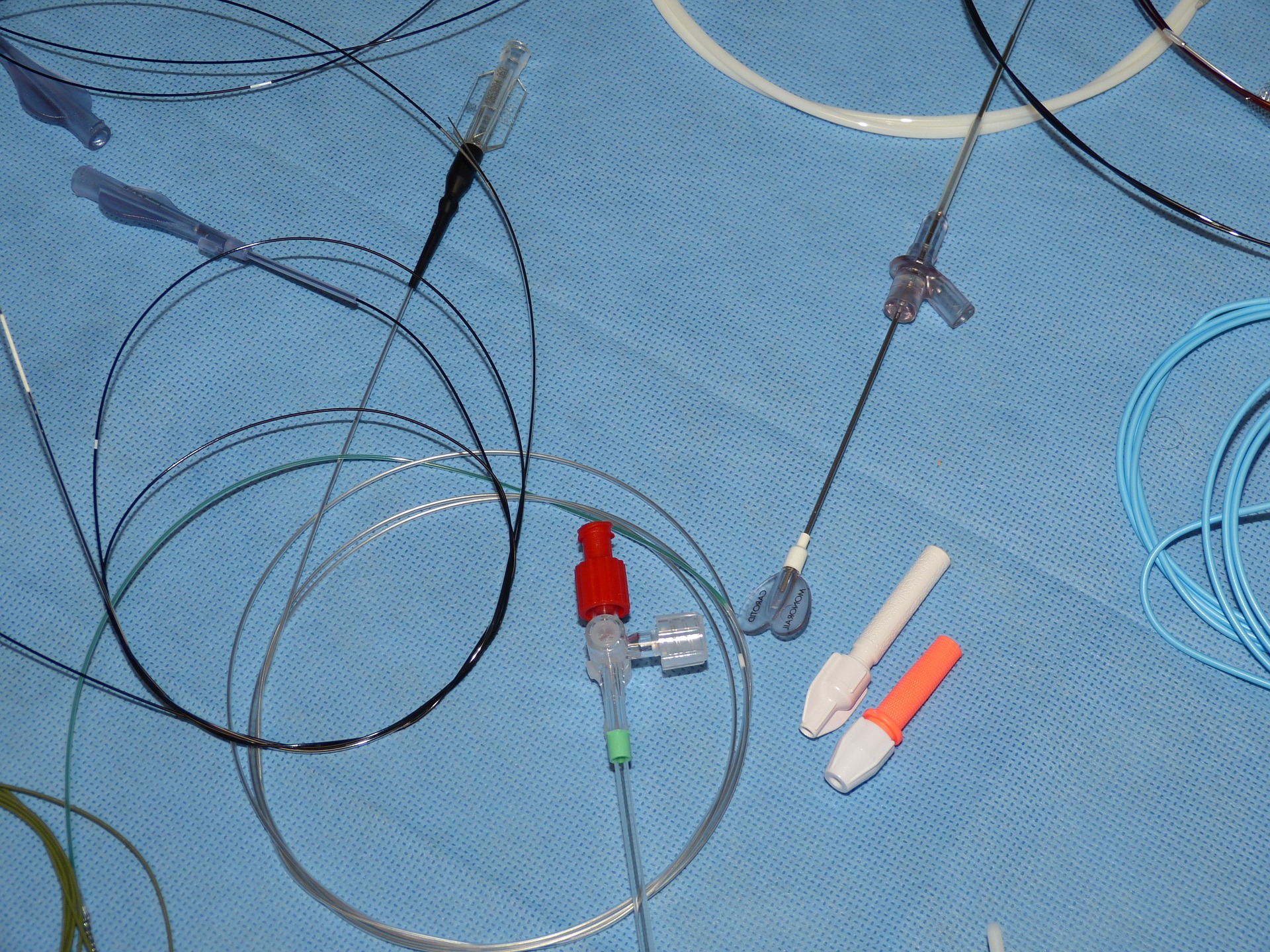 | 726 |
How to Cite
Castro, L., Álvarez, M., Giusiano, G., & Martínez, E. (2019). Candida auris infection in the central catheter of a patient without sepsis symptoms. Colombia Médica, 50(4), 293-98. https://doi.org/10.25100/cm.v50i4.4248
Copyright (c) 2019 Universidad del Valle
This work is licensed under a Creative Commons Attribution-NonCommercial-NoDerivatives 4.0 International License.
The copy rights of the articles published in Colombia Médica belong to the Universidad del Valle. The contents of the articles that appear in the Journal are exclusively the responsibility of the authors and do not necessarily reflect the opinions of the Editorial Committee of the Journal. It is allowed to reproduce the material published in Colombia Médica without prior authorization for non-commercial use