Hemodynamically unstable non-compressible penetrating torso trauma: a practical surgical approach
Abstract
Penetrating torso trauma is the second leading cause of death following head injury. Traffic accidents, falls and overall blunt trauma are the most common mechanism of injuries in developed countries; whereas, penetrating trauma which includes gunshot and stabs wounds is more prevalent in developing countries due to ongoing violence and social unrest. Penetrating chest and abdominal trauma have high mortality rates at the scene of the incident when important structures such as the heart, great vessels, or liver are involved. Current controversies surround the optimal surgical approach of these cases including the use of an endovascular device such as the Resuscitative Endovascular Balloon Occlusion of the Aorta (REBOA) and the timing of additional imaging aids. This article aims to shed light on this subject based on the experience earned during the past 30 years in trauma critical care management of the severely injured patient. We have found that prioritizing the fact that the patient is hemodynamically unstable and obtaining early open or endovascular occlusion of the aorta to gain ground on avoiding the development of the lethal diamond is of utmost importance. Damage control surgery starts with choosing the right surgery of the right cavity in the right patient. For this purpose, we present a practical and simple guide on how to perform the surgical approach to penetrating torso trauma in a hemodynamically unstable patient.
Authors
Downloads
Download data is not yet available.
Keywords
Damage Control Surgery
REBOA
Aortic Occlusion
Median Sternotomy
non-compressible hemorrhage torso
Hemodynamically unstable
References
Eckert KL. Penetrating and blunt abdominal trauma. Crit Care Nurs Q 2005;28:41-59. https://doi.org/10.1097/00002727-200501000-00005.
Orlas CP, Herrera-Escobar JP, Zogg CK, Serna JJ, Meléndez JJ, Gómez A, et al. Chest Trauma Outcomes: Public Versus Private Level I Trauma Centers. World J Surg 2020. https://doi.org/10.1007/s00268-020-05400-w.
Ordoñez CA, Manzano-Nunez R, Naranjo MP, Foianini E, Cevallos C, Londoño MA, et al. Casualties of peace: An analysis of casualties admitted to the intensive care unit during the negotiation of the comprehensive Colombian process of peace. World J Emerg Surg 2018;13. https://doi.org/10.1186/s13017-017-0161-2.
Pinedo-Onofre JA, Guevara-Torres L, Sánchez-Aguilar JM. Penetrating abdominal trauma. Cir Cir 2006;74:431-42. https://doi.org/10.1097/00005373-198703000-00004.
Beitner MM, Suh N, Dowling R, Miller JA. Penetrating liver injury managed with a combination of balloon tamponade and venous stenting. A case report and literature review. Injury 2012;43:119-22. https://doi.org/10.1016/j.injury.2011.08.028.
Kobayashi LM, Costantini TW, Hamel MG, Dierksheide JE, Coimbra R. Abdominal vascular trauma. Trauma Surg Acute Care Open 2016;1. https://doi.org/10.1136/tsaco-2016-000015.
Segalini E, Di Donato L, Birindelli A, Piccinini A, Casati A, Coniglio C, et al. Outcomes and indications for emergency thoracotomy after adoption of a more liberal policy in a western European level 1 trauma centre: 8-year experience. Updates Surg 2019;71:121-7. https://doi.org/10.1007/s13304-018-0607-4.
Ordoñez CA, Parra MW, Manzano-Nunez R, Herrera-Escobar JP, Serna JJ, Rodriguez Ossa P, et al. Intraoperative combination of resuscitative endovascular balloon occlusion of the aorta and a median sternotomy in hemodynamically unstable patients with penetrating chest trauma: Is this feasible? J Trauma Acute Care Surg 2018;84:752-7. https://doi.org/10.1097/TA.0000000000001807.
Ordoñez CA, Herrera-Escobar JP, Parra MW, Rodriguez-Ossa PA, Mejia DA, Sanchez AI, et al. Computed tomography in hemodynamically unstable severely injured blunt and penetrating trauma patients. J Trauma Acute Care Surg 2016;80:597-603. https://doi.org/10.1097/TA.0000000000000975.
Advanced trauma life support (ATLS): 10th Edition. 2018. https://doi.org/10.1111/j.1365-2044.1993.tb07026.x.
Ordoñez CA, Parra MW, Holguín A, García C, Guzmán-Rodríguez M, Padilla N, et al. Whole-body computed tomography is safe, effective and efficient in the severely injured hemodynamically unstable trauma patient. Colomb Med 2020;51. https://doi.org/10.25100/cm.v51i4.4362.
Ordoñez CA, Rodríguez F, Orlas CP, Parra MW, Caicedo Y, Guzmán M, et al. The critical threshold value of systolic blood pressure for aortic occlusion in trauma patients in profound hemorrhagic shock. J Trauma Acute Care Surg 2020;89:1107-13. https://doi.org/10.1097/TA.0000000000002935.
Ordoñez CA, Parra M, Millan M, Caicedo Y, Guzman M, Padilla N, et al. Damage Control in Penetrating Liver Trauma: Fear of the Unknown. Colomb Med 2020;51:e4134365-e4134365. https://doi.org/10.25100/cm.v51i4.4365.
Ordoñez CA, Parra M, Caicedo Y, Padilla N, Rodriguez F, Serna JJ, et al. REBOA as a New Damage Control Component in Hemodynamically Unstable NTCH patients. Colomb Med 2020. https://doi.org/10.25100/cm.v51i4.4506
Ordoñez CA, Rodríguez F, Parra M, Herrera JP, Guzmán-Rodríguez M, Orlas C, et al. Resuscitative endovascular balloon of the aorta is feasible in penetrating chest trauma with major hemorrhage: Proposal of a new institutional deployment algorithm. J Trauma Acute Care Surg 2020;89:311-9. https://doi.org/10.1097/ta.0000000000002773.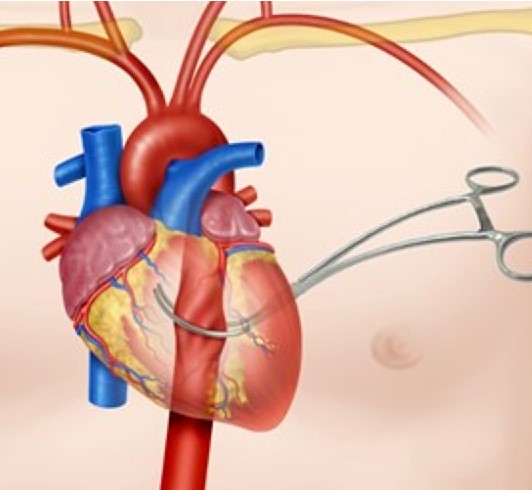 | 1445 |
How to Cite
Millan, M., Ordoñez, C. A., Parra, M., Caicedo, Y., Padilla, N., Pino, L., Rodriguez-Holguín, F., Salcedo, A., Garcia, A., Serna, J., Herrera, M., Quintero, L., Hernández, F., Serna, C., & Gonzalez, A. (2021). Hemodynamically unstable non-compressible penetrating torso trauma: a practical surgical approach. Colombia Médica, 52(2), e4024592. https://doi.org/10.25100/cm.v52i2.4592
Copyright (c) 2021 Universidad del Valle
This work is licensed under a Creative Commons Attribution-NonCommercial 4.0 International License.
The copy rights of the articles published in Colombia Médica belong to the Universidad del Valle. The contents of the articles that appear in the Journal are exclusively the responsibility of the authors and do not necessarily reflect the opinions of the Editorial Committee of the Journal. It is allowed to reproduce the material published in Colombia Médica without prior authorization for non-commercial use