COVID-19: The African Enigma
Abstract
To the editor   Related article:
https://colombiamedica.univalle.edu.co/...iew/4613
  We read with interest the paper by Guerrero et al "COVID-19: The Ivermectin African Enigma" . In an ecological study they compared COVID-19 related mortality and infection rates between APOC (African Programme for Onchocerciasis Control) and non-APOC countries. After adjusting for Human Development Index (HDI) and number of performed test, COVID-19 mortality and infection rate were respectively 28% and 8% lower in non-APOC countries compared to APOC countries. The authors suggested that this difference may be related to the community directed treatment with ivermectin (CDTI) programs established in APOC countries.   We agree that it remains to be explained why a lower COVID-19 mortality is observed in many APOC countries compared to other parts of the world. However, we do not believe that this is related to CDTI programs. Indeed, in APOC countries ivermectin is distributed only once (most countries) or twice a year
2
. Moreover, April 1st 2020, because of the COVID-19 pandemic, CDTI programs were interrupted and were only recently restarted.   Ivermectin has an in vitro anti-COVID-19 effect and also certain clinical trials suggested a beneficial effect of ivermectin on COVID-19 disease outcome. However, in a recent small double blind, randomized control trial in Colombia, five days of ivermectin, at a 10 times the recommended dose, did not reduce the duration of symptoms of mild COVID-19 disease compared to placebo. Given the half-life of ivermectin, approximately 18h, it is unlikely that CDTI, only one dose of ivermectin once or twice a year, may be able to reduce COVID-19 related mortality.   Many factors could explain the lower COVID-19 mortality in APOC countries. One of them could be exposure to parasitic infections and the immune response induced by these infections. For example, for P. falciparum, a parasitic infection highly prevalent in APOC countries, it has been hypothesised that the immunological memory against P. falciparum merozoites primes SARS-CoV-2 infected cells for early phagocytosis and therefore may protect persons with a recent P. falciparum infection against severe COVID-19 disease. Helminth infections, such as onchocerciasis, may down regulate immune responses and potentially inactivate the inflammatory signalling pathways that may induce acute respiratory distress syndrome (ARDS), one of the causes of death in COVID-19 infected persons
Authors
Downloads
Download data is not yet available.
Keywords
COVID-19
Africa
onchocerciasis
ivermectin
mortality
Human Development Index
African Programme for Onchocerciasis Control
References
Guerrero R BL, Muñoz E, Ardila EKG, Guerrero E. COVID-19: The Ivermectin African Enigma. Colomb Med (Cali) 2020; 30(51(4):e2014613.).
https://doi.org/10.25100/cm.v51i4.4613
Hamley JID, Blok DJ, Walker M, et al. What does the COVID-19 pandemic mean for the next decade of onchocerciasis control and elimination? Trans R Soc Trop Med Hyg 2021; 115(3): 269-80.
https://doi.org/10.1093/trstmh/traa193
Rizzo E. Ivermectin, antiviral properties and COVID-19: a possible new mechanism of action. Naunyn Schmiedebergs Arch Pharmacol 2020; 393(7): 1153-6. https://doi.org/10.1007/s00210-020-01902-5
Kow CS, Merchant HA, Mustafa ZU, Hasan SS. The association between the use of ivermectin and mortality in patients with COVID-19: a meta-analysis. Pharmacol Rep 2021. https://doi.org/10.1007/s43440-021-00245-z
Lopez-Medina E, Lopez P, Hurtado IC, et al. Effect of Ivermectin on Time to Resolution of Symptoms Among Adults With Mild COVID-19: A Randomized Clinical Trial. JAMA 2021. https://doi.org/10.1001/jama.2021.3071
Gonzalez Canga A, Sahagun Prieto AM, Diez Liebana MJ, Fernandez Martinez N, Sierra Vega M, Garcia Vieitez JJ. The pharmacokinetics and interactions of ivermectin in humans--a mini-review. AAPS J 2008; 10(1): 42-6. https://doi.org/10.1208/s12248-007-9000-9
Njenga MK, Dawa J, Nanyingi M, et al. Why is There Low Morbidity and Mortality of COVID-19 in Africa? Am J Trop Med Hyg 2020; 103(2): 564-9. https://doi.org/10.4269/ajtmh.20-0474
Kalungi A, Kinyanda E, Akena DH, Kaleebu P, Bisangwa IM. Less Severe Cases of COVID-19 in Sub-Saharan Africa: Could Co-infection or a Recent History of Plasmodium falciparum Infection Be Protective? Front Immunol 2021; 12: 565625. https://doi.org/10.3389/fimmu.2021.565625
McSorley HJ, Hewitson JP, Maizels RM. Immunomodulation by helminth parasites: defining mechanisms and mediators. Int J Parasitol 2013; 43(3-4): 301-10. https://doi.org/10.1016/j.ijpara.2012.11.011
Choudhary S, Sharma K, Silakari O. The interplay between inflammatory pathways and COVID-19: A critical review on pathogenesis and therapeutic options. Microb Pathog 2021; 150: 104673. https://doi.org/10.1016/j.micpath.2020.104673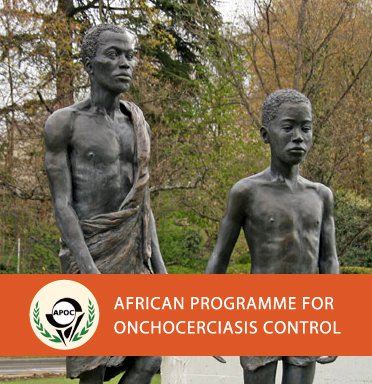 | 1617 |
How to Cite
Colebunders, R. (2021). COVID-19: The African Enigma. Colombia Médica, 52(2), e7014816. https://doi.org/10.25100/cm.v52i2.4816
Section
Letters to editor
Copyright (c) 2021 Universidad del Valle
This work is licensed under a Creative Commons Attribution-NonCommercial 4.0 International License.
The copy rights of the articles published in Colombia Médica belong to the Universidad del Valle. The contents of the articles that appear in the Journal are exclusively the responsibility of the authors and do not necessarily reflect the opinions of the Editorial Committee of the Journal. It is allowed to reproduce the material published in Colombia Médica without prior authorization for non-commercial use