The clinical utility of tuberculin skin tests: a single-center experience
Abstract
Background: Tuberculin skin test (TST)  has an important place in the diagnosis of , latent tuberculosis infection (LTBI) for nearly a century
Objective: This study aimed to investigate the general characteristics of patients that were tested with TST in a university hospital within two years.
Methods: Patients that were tested with TST were included study. The Mantoux method was used for the administration of TST. All patients were assessed with regards to LTBI.
Results: A total of 661 patients, 345 (52.2%) men and 316 (47.8%) women, with a mean age of 43.0±15.9 years, were included in the study. Accordingly, TST was performed prior to anti-TNF biological agent therapy for 50% (331) of the participants, for LTBI screening before solid organ and/or hematological stem cell transplantation for 20.4% (135), for screening following contact with tuberculosis for 25.1% (166), for screening of healthcare professionals for 1.1% (7), and for medical report for 3.3% (22). 2.7% of the patients who took TST were diagnosed with active tuberculosis (14 with pulmonary tuberculosis and 4 with extrapulmonary tuberculosis). QuantiFERON-TB Gold (QFT)  test was performed in 332 (50.2%) patients with anergic TST results. According to TST and QFT test results, 28.3% (187) of the patients were started on tuberculosis prophylaxis.
Conclusion: While TST is most commonly performed for LTBI screening prior to biological agent therapy, almost one fourth of patients taking TST require tuberculosis prophylaxis. About half of the patients, on the other hand, require an additional QFT test.
Authors
Downloads
Download data is not yet available.
Keywords
Tuberculin Test
Interferon-gamma Release Tests
Latent Tuberculosis
BCG Vaccine
Tuberculin
Mycobacterium tuberculosis
References
Global tuberculosis report 2020. Geneva: World Health Organization; 2020. Licence: CC BY-NC-SA 3.0 IGO. Accessed September 1, 2021. https://www.who.int/publications-detail-redirect/9789240013131
Türkiye'de Verem Savaşı 2020 Raporu, T.C. Sağlık Bakanlığı Halk Sağlığı Genel Müdürlüğü, Yayın no: 1205, Ankara, 2021. Accessed October 7, 2022. https://hsgm.saglik.gov.tr/tr/tuberkuloz-haberler/turkiye-de-verem-savasi.html
Özkara Ş, Kılıçaslan Z. Tüberküloz. AVES yayıncılık; 2010:36-47.
Targeted tuberculin testing and treatment of latent tuberculosis infection. This official statement of the American Thoracic Society was adopted by the ATS Board of Directors, July 1999. This is a Joint Statement of the American Thoracic Society (ATS) and the Centers for Disease Control and Prevention (CDC). This statement was endorsed by the Council of the Infectious Diseases Society of America. (IDSA), September 1999, and the sections of this statement. Am J Respir Crit Care Med. 2000;161(4 Pt 2):S221-247. https://doi.org/10.1164/ajrccm.161.supplement_3.ats600 PMid:10764341
Zevallos K, Vergara KC, Vergara A, Vidal C, Garcia HH, Evans CA. Tuberculin Skin-Test Reactions Are Unaffected by the Severity of Hyperendemic Intestinal Helminth Infections and Co-Infections. Am J Trop Med Hyg. 2010;83(2):319-325. https://doi.org/10.4269/ajtmh.2010.10-0073 PMid:20682875 PMCid:PMC2911178
Gümüşlü F, Özkara Ş, Özkan S, ve ark. Türkiyede verem Savaşı 2007 raporu. Verem Savaş Daire Başkanlığı Ankara 2007.
Tüberküloz tanı ve tedavi rehberi. T.C Sağlık Bakanlığı (Yayın no: 1129); Ankara, 2019.
Hanta I, Ozbek S, Kuleci S, Kocabas A. The evaluation of latent tuberculosis in rheumatologic diseases for anti-TNF therapy: experience with 192 patients. Clin Rheumatol. 2008;27(9):1083-1086. https://doi.org/10.1007/s10067-008-0867-3 PMid:18320137
WHO. Latent tuberculosi sinfection (Executive summary). Updated and consolidated guidelines for programmatic management. Geneva. World Health Organization; 2018. Accessed September 3, 2021. https://www.who.int/tb/publications/2018/executivesummary_consolidated_guidelines_ltbi.pdf?ua=
Acar M, Sütçü M, Salman N, Somer A. The Risk of Tuberculosis and TNF-alpha Inhibitors. J Pediatr Inf 2017; 11(2): e71-e75. https://doi.org/10.5578/ced.201719
Anti-TNF Kullanan Hastalarda Tüberküloz Rehberi. T.C Sağlık Bakanlığı Türkiye Halk Sağlığı Kurumu.Ankara; 2016.
Pyo J, Cho SK, Kim D, Sung YK. Systemic review: agreement between the latent tuberculosis screening tests among patients with rheumatic diseases. Korean J Intern Med. 2018;33(6):1241-1251. https://doi.org/10.3904/kjim.2016.222 PMid:29277097 PMCid:PMC6234384
Dogan C, Kiral N, Comert SS, Fidan A, Caglayan B, Salepci B. Tuberculosis Frequency in Patients Taking TNF-alpha Blokers. Tur Toraks Der. 2012;13(3):93-98. https://doi.org/10.5152/ttd.2012.22
Manuel O, Humar A, Preiksaitis J, et al. Comparison of quantiferon-TB gold with tuberculin skin test for detecting latent tuberculosis infection prior to liver transplantation. Am J Transplant. 2007;7(12):2797-2801. https://doi.org/10.1111/j.1600-6143.2007.02011.x PMid:17941955
Malhotra KK, Dash SC, Dhawan IK, Bhuyan UN, Gupta A. Tuberculosis and renal transplantation--observations from an endemic area of tuberculosis. Postgrad Med J. 1986;62(727):359-362. https://doi.org/10.1136/pgmj.62.727.359 PMid:3532083 PMCid:PMC2418707
Roth PJ, Grim SA, Gallitano S, Adams W, Clark NM, Layden JE. Serial testing for latent tuberculosis infection in transplant candidates: a retrospective review. Transpl Infect Dis. 2016;18(1):14-21. https://doi.org/10.1111/tid.12489 PMid:26671024
Muñoz P, Rodríguez C, Bouza E. Mycobacterium tuberculosis infection in recipients of solid organ transplants. Clin Infect Dis. 2005;40(4):581-587. https://doi.org/10.1086/427692 PMid:15712081
Ahmadinejad Z, Azmoudeh Ardalan F, Razzaqi M, Davoudi S, Jafarian A. QuantiFERON-TB Gold In-Tube test for diagnosis of latent tuberculosis (TB) infection in solid organ transplant candidates: a single-center study in an area endemic for TB. Transpl Infect Dis. 2013;15(1):90-95. https://doi.org/10.1111/tid.12027 PMid:23173720
Horsburgh CR, Rubin EJ. Clinical practice. Latent tuberculosis infection in the United States. N Engl J Med. 2011;364(15):1441-1448. https://doi.org/10.1056/NEJMcp1005750 PMid:21488766
Barnes PF. Diagnosing latent tuberculosis infection: turning glitter to gold. Am J Respir Crit Care Med. 2004;170(1):5-6. https://doi.org/10.1164/rccm.2404004 PMid:15220119
Mazurek GH, Jereb J, Vernon A, et al. Updated guidelines for using Interferon Gamma Release Assays to detect Mycobacterium tuberculosis infection - United States, 2010. MMWR Recomm Rep. 2010;59(RR-5):1-25.
Lee JE, Kim HJ, Lee SW. The clinical utility of tuberculin skin test and interferon-γ release assay in the diagnosis of active tuberculosis among young adults: a prospective observational study. BMC Infect Dis. 2011;11:96. https://doi.org/10.1186/1471-2334-11-96 PMid:21501477 PMCid:PMC3100264
Ozcirpici B, Aydin N, Coskun F, Tuzun H, Ozgur S. Vaccination coverage of children aged 12-23 months in Gaziantep, Turkey: comparative results of two studies carried out by lot quality technique: what changed after family medicine? BMC Public Health. 2014;14:217. https://doi.org/10.1186/1471-2458-14-217 PMid:24581049 PMCid:PMC4015608
Horsburgh CRJ. Priorities for the Treatment of Latent Tuberculosis Infection in the United States. http://dx.doi.org/10.1056/NEJMsa031667. https://doi.org/10.1056/NEJMsa031667 PMid:15141044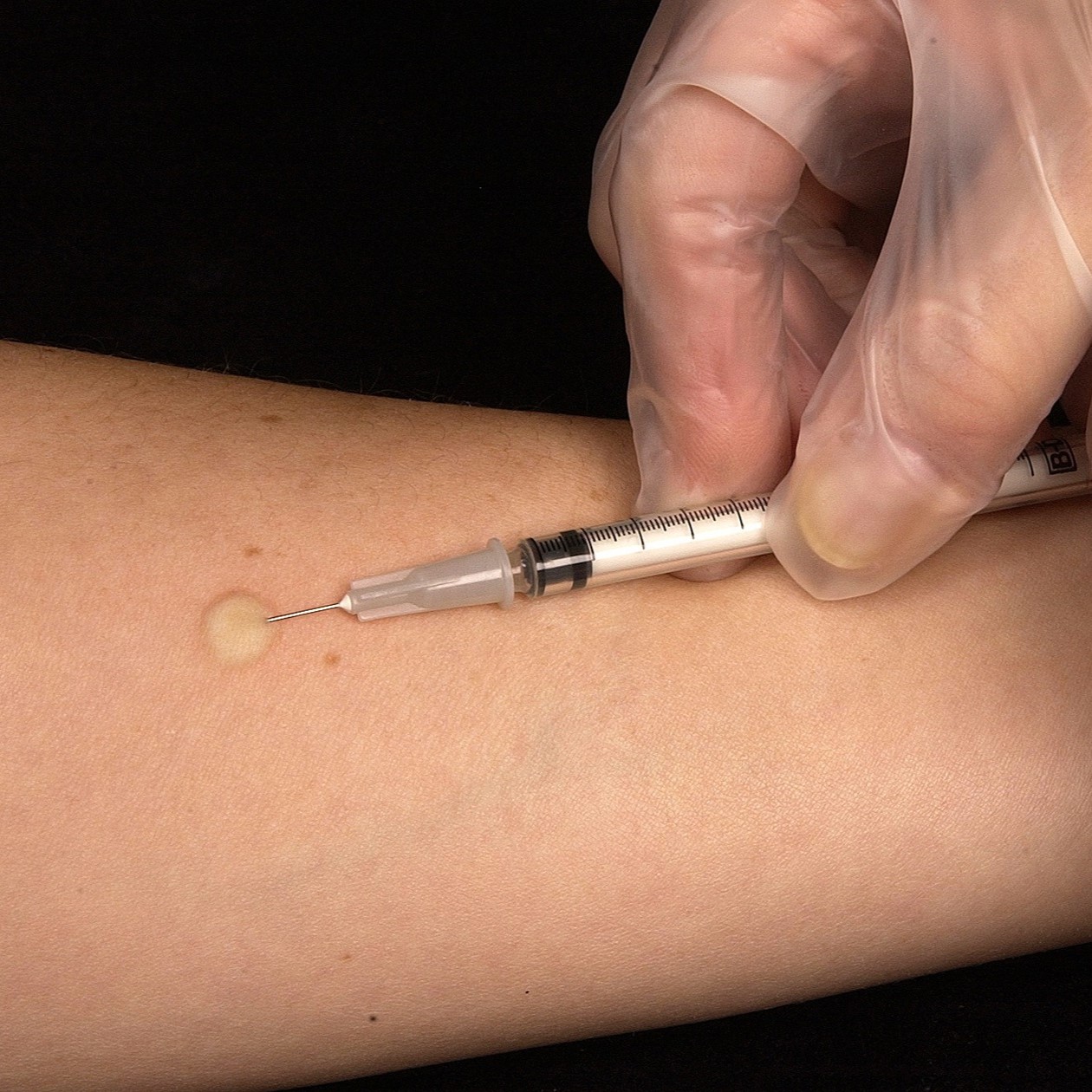 | 273 |
How to Cite
Üzer, F., Oner, S., Gokmen, Y., Yesil, O., & Ozdemir, T. (2022). The clinical utility of tuberculin skin tests: a single-center experience. Colombia Médica, 53(3). https://doi.org/10.25100/cm.v53i3.5055
Section
Original Articles
Copyright (c) 2022 Universidad del Valle
This work is licensed under a Creative Commons Attribution-NonCommercial 4.0 International License.
The copy rights of the articles published in Colombia Médica belong to the Universidad del Valle. The contents of the articles that appear in the Journal are exclusively the responsibility of the authors and do not necessarily reflect the opinions of the Editorial Committee of the Journal. It is allowed to reproduce the material published in Colombia Médica without prior authorization for non-commercial use